We have been made aware that families being served by Fox & Weeks are being contacted by individuals requesting payment over the phone. Fox & Weeks will not contact a family requesting payment over the phone. Please contact the Savannah Police Department immediately if you are contacted and asked to make payment over the phone. Please contact Fox & Weeks if you have any questions.
Celebrating the life of
Richard Heyward Ellis
Passed away on November 10, 2023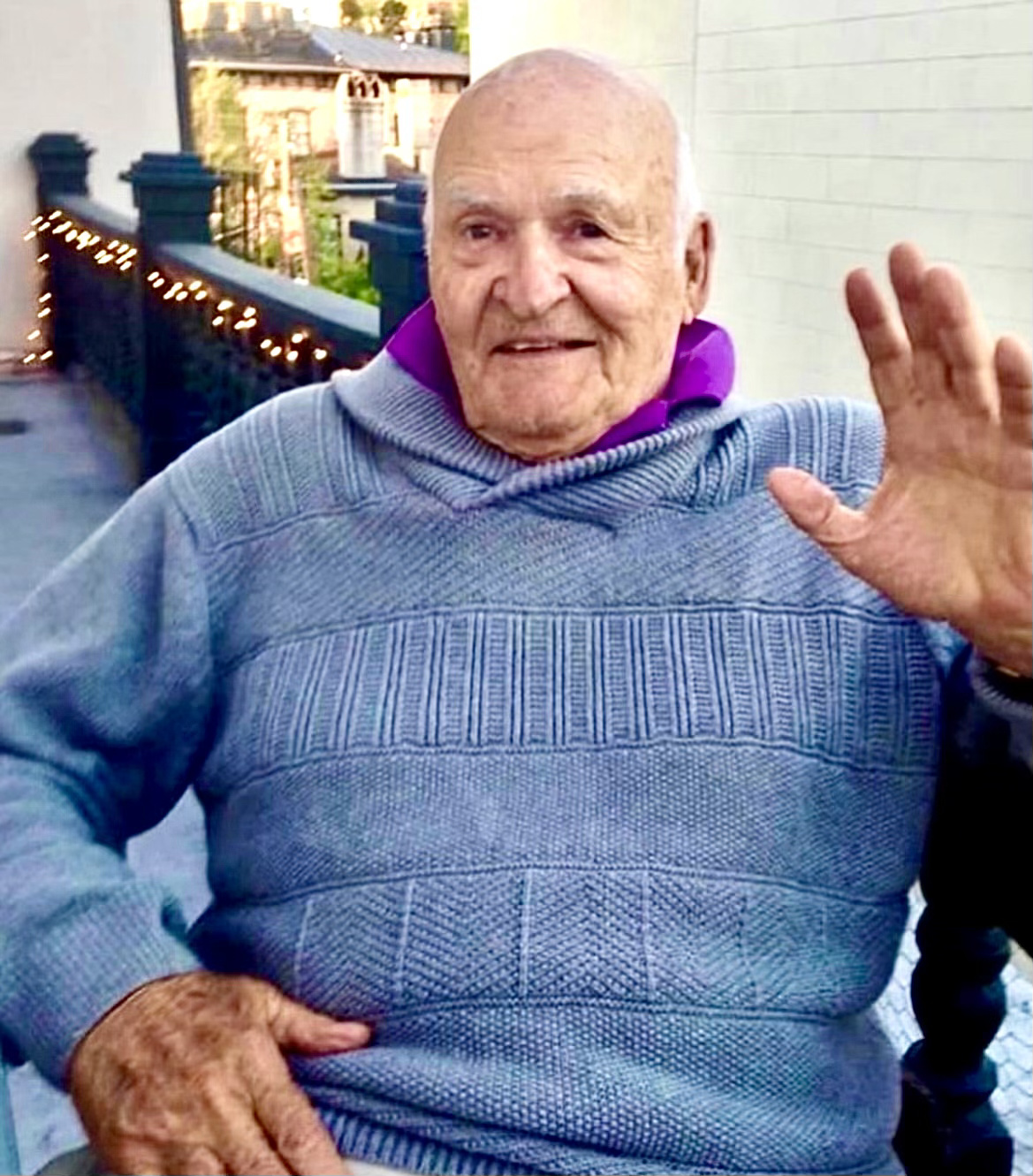 Richard Heyward Ellis passed peacefully from this earth on November 10, 2023 in the loving home of his son and daughter-in-law. He was additionally tended to with great care and professionalism by Hospice Savannah and Shay Hazel.
Dick as he was called from an early age was the son of the late Raymond Grant Ellis and Helen Trapier Ellis. Dick was born in Glenside, PA. His parents met as students at Drexel University studying Fine Art. Dick's parents passed their genes for the love of the arts on to their four children, Margaret Ellis Dando, Jean Ellis Hoffman, Raymond Grant Ellis, and Richard Heyward Ellis: each of whom perused their passion by painting. Dick was an art history enthusiast, museum board member, speaker, and a collector of paintings and rare books.
Dick attended The University of Wisconsin at Steven's Point where he received his Naval Pilot's Wings. In 1950, Dick served with the VF-41 where he flew off various naval ships during the Korean War. He received several commendations for his heroic service.
In 1952, Dick joined Trans World Airlines as a First Officer. He later became a Captain and flew 747's (with his resonance of voice his "in air "commentary was sure to command attention!) in time he met his wife to be Dorothy Marguerite Rossiter who was a young Stewardess from Wayne, PA. Those were days fondly remembered for the civility and glamour travel was known to have and be dressed for. Dick and Dotty married in 1954 and moved to the North Shore of Long Island, eventually settling in Huntington to raise a family.

After retiring from TWA in 1987, Dick and Dottie later moved to Sea Pines on Hilton Head, SC leaving behind a legion of fond friendships and beginning a new chapter while never losing touch but quickly acclimating to life, friendships newly dear and fulfillment here in the Low Country. Dick continued doing art appraisals, had an international rare book business in addition to his enthusiasm for contributing to the communities he lived in by volunteering for The Boys and Girls Clubs, tutoring with Volunteer's for Literacy and other respected organizations.
In 2010, Dottie passed away and in time Dick moved to Taylor Street in Savannah and later moving to Savannah Squares retirement community which he enjoyed and could be seen as a fixture reading his Wall Street Journal and Savannah Morning News on his patio.
He is survived by his children, Mark Heyward Ellis, John J. (Joy)Ellis, Wendy Jean Ellis Smith (Craig); grandchildren, Jeffrey Trapier Ellis, Corey Heyward Ellis(Jackie), Morgan Taylor Ellis, and Coleman Craig Smith; numerous beloved nieces and nephews and his devoted Australian Shepard - Lacy.
Dick will be missed, noted and revered for a life well lead and loved. A small memorial service will be planned early in the new year and while long a contributing member of the Methodist Church his appreciation of American Indian spiritual beliefs was also part of his understanding of the hereafter.
GUEST BOOK
A life well lived, my cousin. And now it's your turn to fly higher than ever into the Heavens with Our Lord.
- Caroline Heyward Jenkins, Deland, FL
Joy and Jay, I know y'all will miss your dad. He loved y'all very much. He is with family and friends now. Praying for you guys.
- Charlean Smith, Savannah, GA
Dick was a true man and a true friend…I remember him telling me about piloting a 747 at a golden dusk, high, probably 35 to 45 thousand feet, seeing the slight curve of the far distant horizon, soundlessly streaking across the sky and feeling a spiritual closeness to a higher power…we will all miss this unforgettable man…
- Charlie Ellis, Savannah , Ga
To the family and friends of Mr. Ellis AKA MY BUDDY, May his memories live on with you. In the times when you may feel saddened or alone, always know and remember that you've gained a Guardian Angel. He finally gained his wings and took his last flight. Thank you all so much for having me and trusting me to care for Mr. Ellis. He will truly be missed and never forgotten. May peace, love, and Joy be unto you. (Isaiah 41:10) Xoxo, Shay (Buddy)
- Shay Hazel, Savannah, Georgia

A candle has been lit!
- Shay Hazel, Savannah, GA
Services under the direction of:
Fox & Weeks Funeral Directors, Hodgson Chapel
912-352-7200
A Celebration of Life Will Be held at a later date