We have been made aware that families being served by Fox & Weeks are being contacted by individuals requesting payment over the phone. Fox & Weeks will not contact a family requesting payment over the phone. Please contact the Savannah Police Department immediately if you are contacted and asked to make payment over the phone. Please contact Fox & Weeks if you have any questions.
Celebrating the life of
Samuel Gerald Kitchell
June 04, 1946 - November 15, 2023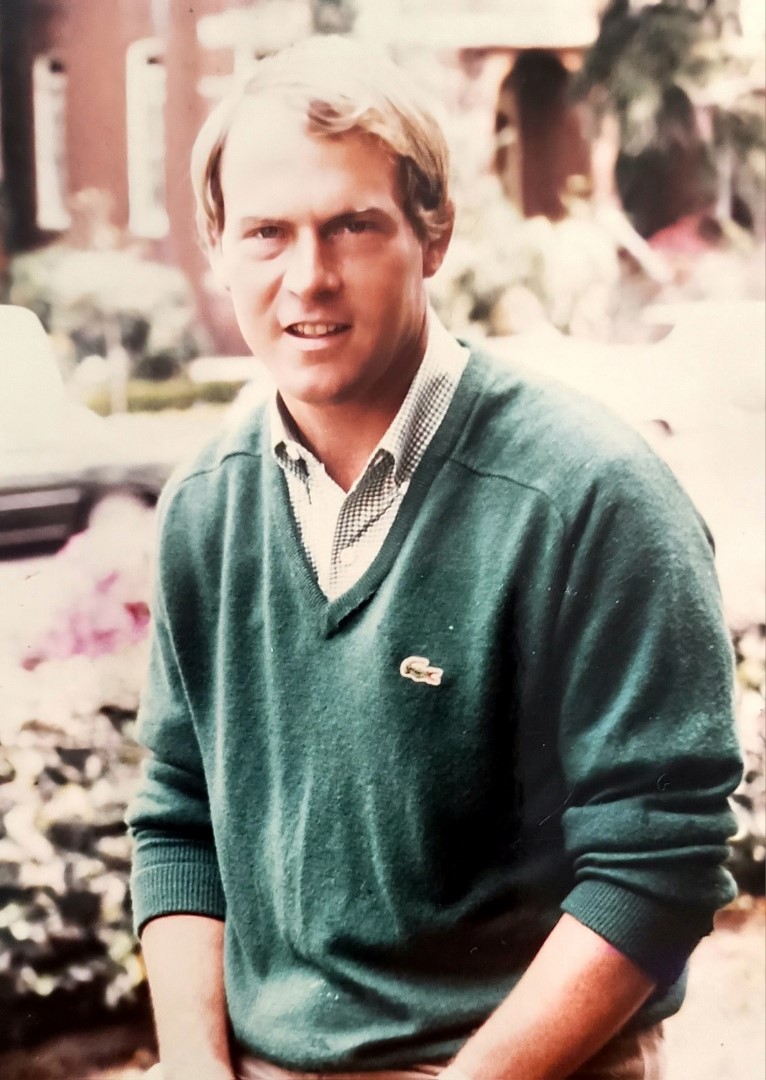 Samuel Gerald Kitchell, 77, died peacefully in the early hours of Wednesday, November 15, 2023. His wife of 52 years, Pam, was by his side. Jerry spent most of his life making strangers smile and friends laugh. Always a prankster he loved pulling his mother's leg, and making Pam roll her eyes. Born and raised in Savannah, GA to John Gardner Kitchell Sr. and Miriam Surrency Kitchell on June 4, 1946, Jerry lived his entire life in Savannah with the exception of two years he proudly served in the United States Army.

A hard worker, Jerry retired in 2021 as the owner operator of Morrison Chemical company at the age of 75. Jerry was an avid golfer and was even written about in Golf Digest's 'Record's and Rarities' for acing five of the six par 3's at Bacon Park Golf Course. His passion for golf was eventually replaced with his love of landscaping, transforming the yards of the family's Columbus Drive and Rimes Avenue homes. He loved finding plants on sale, and old buildings that were being torn down so he could harvest all of the Savannah Gray and Augusta stamped bricks. He refers to the patios built with those bricks as the "family treasure," and fully expects someone to dig up every single brick if the house ever sells. Jerry truly appreciated working with his hands and the beauty he saw in creation. He was smart and funny, which is fitting as his two favorite TV shows were Jeopardy and the 90's sitcom, Martin. He loved his many dogs, especially Woody, Jake and Ozzie.

Aces and trees were his temporary prizes, but his true love and the focus of all his work, was his bride, Pamela Newsome. He married the "prettiest girl he ever met" on August 4th 1971 at Epworth Methodist Church. Together they had two proud sons, Jason Scott Kitchell, 50 of Savannah, and Matthew Paul Kitchell, 45 of Macon. Jerry lived to embarrass both boys during their adolescence, calling them Jaseepoo and Tutibug well into their teens. He was a favorite to all of their friends.

Jerry was preceded in death by his mother and father as well as his sister, Annette Kitchell Sellers. In addition to his wife, Pam, and sons, Jason and Matt, Jerry leaves behind two daughters, Tina and April, who he insists were hoodwinked into marrying his sons. Grandpa was the title he relished most, and he leaves behind four grandchildren Haley, Catch, Kate, and Sarah. Also left behind with colorful stories and fond memories are his brother John Kitchell of Savannah, his sister Gene Kitchell Pavlo of Hudson, Ohio, numerous cousins, nieces and nephews. The family expresses special thanks to his friend and brother-in-law, Nick Newsome who has done so much for the family.

We love you Jerry, Dad, Grandpa, Pop, Papa-J and Bro-man. Psalm 103:17 was taped to Jerry's mirror. We rest in the hope that we will see you again.

Visitation will be held from 3:00 p.m. until 4:00 p.m. on Saturday, November 18, 2023 at Fox & Weeks Funeral Directors, Hodgson Chapel. A celebration of life for family and friends will immediately follow at 4:00 p.m. at the funeral home.
GUEST BOOK
Jerry is still loved and will be missed by so many. I am comforted in the knowledge that his mother, father and his sister will be meeting him in heaven with open arms. Our love and condolences are with the family.
- Robert Sellers , Valrico, Fl
Pam & Family I am so very very sorry to hear about Jerry. Words cannot express how sad I am as I write this. If there is anything I can can do please let me know. RIP my friend! You have plenty of company up there! God Bless!
- Paul J Weber, Savannah, GA
Extending our deepest condolences for the loss of Jerry. I have so many fond memories of him throughout the course of my childhood, and also as an adult. Uncle Jerry had a sense of humor like no other. He was ALWAYS making us smile and laugh with his jokes, and he was such a fun person to be around. He will certainly be missed! RIP Uncle Jerry! We will always love you!
- Allison Kreiter, Clearwater, Florida
Jerry was an old friend and a good man. So glad I got to see him again not too long ago. Blessings upon him and his grieving family. He will be missed by many. Joe Wells
- Joe Wells, Savannah , Ga
RIP old buddy many wild times. What a guy! Joe Inglesby
- Joe Inglesby , Savannah , Ga
Truly sorry for your loss. I have many fond memories of spending time with Mr. Kitchell and your family. Class act. Wishing for your comfort during this difficult time.
- zane campbell, st. louis , mo
This hit hard, I had known Jerry since grammar or middle school, he always had a bright smile and devilish blue eyes. I am so sorry. I know all of you were loved by him. God Bless.
- Marie Bernhardt Seymour snd Craig Seymour, Powder Springs, Ga
Jerry was a wonderful guy. Met him at South Georgia College . He really liked people. Remember him playing Gin at The Six Pence with Jesse Yarbrough .Really good guy.
- Anthony Alfonso, Savannah, Georgia
I am extremely sorry to hear about your loss. Please accept my deepest condolences to Pam and the Kitchell Family. May all the fond memories you made together bring you comfort during this hard time.
- Donna Miltiades Riddick , Savannah, Georgia
May you rest in peace my friend. I'm so glad we got to play golf these last couple of years.
- Doug Burford, TYBEE ISLAND, Georgia
Mrs. Kitchell, Jason, and Matt, I am so sorry for the loss of Mr. Kitchell. I'm keeping all of you in my thoughts and prayers.
- Gina Koncul Robinson , Savannah , Georgia
Sorry to see that Jerry has passed away. He was a good guy. All my prayers to you all!
- Bob White, Greensboro , Ga
So sorry for your loss, Pam. I always loved being around Jerry. He was a part of our crazy crew with Paul Weber, Buzzy Johnson, Billy Powers and me, in the 70's. A great friend of all of us...so many fun memories. God bless!
- Chip Grayson, SAVANNAH, GA
My love and prayers are with Jerry's family. He was a good man and will be missed greatly. God bless, Shelley Blumberg Sapp
- Shelley Blumberg Sapp, Savannah, GA
Dear Pam, I am so very sorry to hear about Jerry. He was a dear friend, and I always loved be around him. We went through high school and South Georgia College together. He was always so sweet to me and we enjoyed lots of laughter together. Pam, I think every girl at SHS had a crush on Jerry because he was so cute and so kind. Dwell on all of the good times, and know that you and your sons are in my prayers. Love, Jan
- Jan Daniel Crawford, Va. Beach, VA
Services under the direction of:
Fox & Weeks Funeral Directors, Hodgson Chapel
912-352-7200
Visitation

3:00 p.m. until 4:00 p.m. on Sat, November 18, 2023

Fox & Weeks Funeral Directors, Hodgson Chapel
7200 Hodgson Memorial Drive (map)


Savannah GA 31406

912-352-7200
Celebration of Life

4:00 p.m. on Sat, November 18, 2023

Fox & Weeks Funeral Directors, Hodgson Chapel
7200 Hodgson Memorial Drive (map)


Savannah GA 31406

912-352-7200