We have been made aware that families being served by Fox & Weeks are being contacted by individuals requesting payment over the phone. Fox & Weeks will not contact a family requesting payment over the phone. Please contact the Savannah Police Department immediately if you are contacted and asked to make payment over the phone. Please contact Fox & Weeks if you have any questions.
Celebrating the life of
Sally McCaughan
September 20, 1930 - November 09, 2023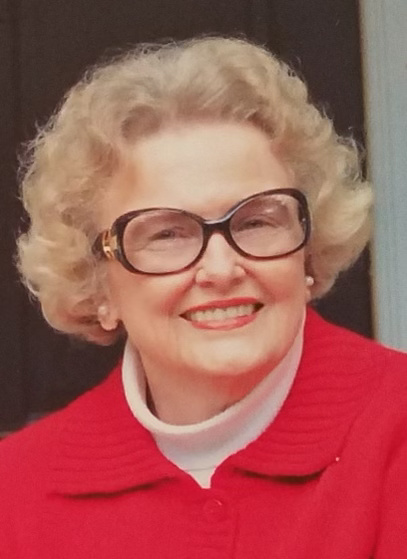 Sally McCaughan, 93, a native of Clarksdale, MS. and a resident of Savannah, GA, died Thursday November 9, 2023.
Born September 20, 1930, Sally was the widow of Joe McCaughan and daughter of Hu and Sally Wilie of Clarksdale, MS. She graduated from Clarksdale High School in 1948 and attended Marjorie Webster Junior College in Washington, D.C. After graduating from Marjorie Webster, she briefly attended the University of Alabama before returning home to marry her high school sweetheart, Joe. They were married 68 years.
In 1960 Sally and Joe and their family left Clarksdale to follow Joe's career in the cotton business. They lived in California, Arizona, and Georgia before returning home to Clarksdale in 1970. While living in Clarksdale Sally was an active member of St. George's Episcopal Church where she attended Cursillo, was a member of the choir and served on the alter guild.
In 2002 Sally and Joe moved to Savannah to be closer to family. They were members of St. Thomas Episcopal Church where Sally served on the alter guild and volunteered at the St. Thomas Thrift Store. Throughout her life she was very enthusiastic, fun to be with, made friends easily and loved to laugh. She did not miss a party or social event if she could help it!
She is survived by her two children, Sally Minis (Henry) of Savannah, GA, Fran Wiggins (Tom) of Marietta, GA, four grandchildren: Fran Holdsworth (Hampton) of Richmond, VA, Gates Minis of Denver, CO and recently Richmond, VA, Peggy Lucius (David) of Savannah, GA, and Henry Minis (Katherine) of Austin, TX., and four great grandchildren: Hampton and Wilie Holdsworth and David and Sutton Lucius. She was preceded in death by her husband Joe, son Wilie and infant son Joe, Jr.
A memorial service will be held at St. Thomas Episcopal Church at Isle of Hope, GA on Monday November 20th at 11:00 with a visitation to follow in the St. Thomas parish hall.
Memorials may be sent to St. Thomas Episcopal Church at 2 St. Thomas Ave. Savannah, GA 31406.
GUEST BOOK
My prayers for the family. Sally was a very sweet and loving woman. She will be missed by many. Sally and I had many laughs together as we tried to solve the world problems.
- Janice Mallard, Springfield, Georgia
Sally was a sweet lady….. I spent many nights at the McCaughan house with Wilie. We had some great times at their pool…jumping off the roof into the pool. Joe Max and Sally were wonderful host. She will be missed. I'm sure Wilie was wondering what took his Mom so long. She's finally getting to see him. My thoughts and prayers are with Fran and Sally and the rest of their families.
- Dan Crumpton , Clarksdale / Oxford, Mississippi
Sad to read of Sally passing! She was truly a delightful person and always had such a great smile. We really enjoyed getting to know her and Joe and their love for each other was truly inspirational to us. Glad they are reunited in His arms.
- Robyn & Michele Quattlebaum, Savannah, GA
Bunny and I will always be saddened by the loss of our dear friends, Joe and Sally. Our travels, golf, social events, and visits will never be the same without them. Bob and Bunny outlaw
- Robert R & Frances (Bunny) Outlaw, Savannah, GA
So sorry for the family's loss. My sympathy especially to daughters Fran and Sally. May your Mom rest in eternal peace.
- Randy Houser, Charleston , South Carolina
Services under the direction of:
Fox & Weeks Funeral Directors, Hodgson Chapel
912-352-7200
Memorial Service

11:00 a.m. on Mon, November 20, 2023

St. Thomas Episcopal Church
2 St. Thomas Ave. (map)


Savannah GA 31406
Visitation following Memorial Service

on Mon, November 20, 2023

St. Thomas Episcopal Church Parish Hall
2 St. Thomas Avenue (map)


SAVANNAH GA 31406