We have been made aware that families being served by Fox & Weeks are being contacted by individuals requesting payment over the phone. Fox & Weeks will not contact a family requesting payment over the phone. Please contact the Savannah Police Department immediately if you are contacted and asked to make payment over the phone. Please contact Fox & Weeks if you have any questions.
Celebrating the life of
Manuel "Manolo" García-Meléndez
Passed away on November 07, 2023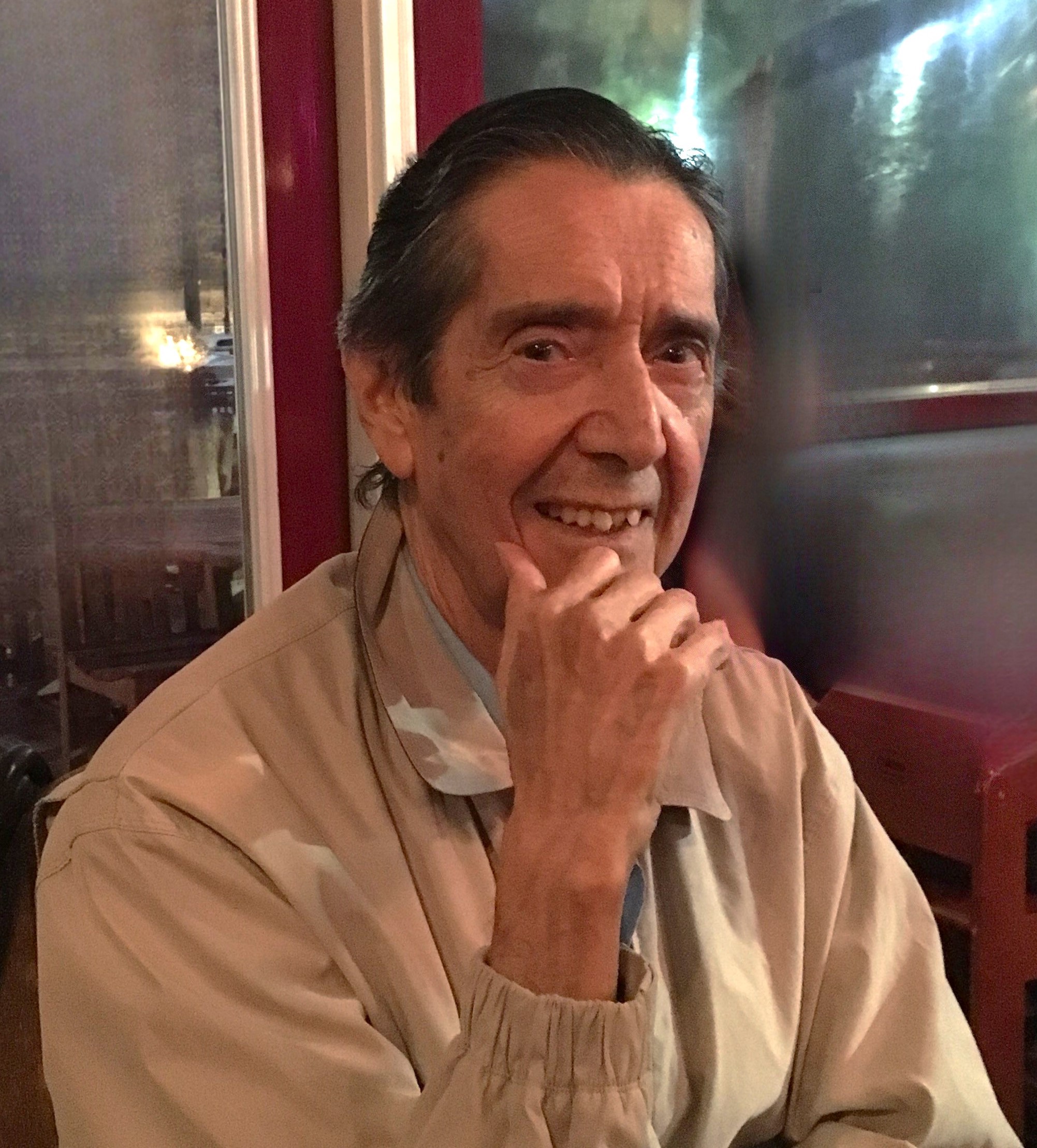 Manuel "Manolo" García-Meléndez, 88, died of natural causes on Tuesday, November 7, 2023, at Candler Hospital in Savannah, GA, surrounded by his family. He was predeceased by his parents, Francisco "Paco" García del Castillo of Granada, Nicaragua, and Rosa Meléndez Ramírez of San Salvador, El Salvador, his sister Flora "Florita" García Early (Richard A.) and half-sister Emilia García de Orea (Jorge). He is survived by his beloved wife of 55 years, Ercel Jo Anne (Burks) García-Meléndez and his daughters, Laura Patricia García-Culler (Scott Copeland), Verónica Isabel García-Meléndez (David Murray), and granddaughter Annabelle Grace Culler; also, by his nephews Richard Kendall Early (Cindy), Kelly Douglas Burks (Emily), Francisco "Paquito" García, Jorge Orea García, and nieces Laura Orea García and Emilia Orea García, as well as numerous cousins and great nephews and nieces.
Born in San Salvador, El Salvador, on July 27, 1935, (official birthdate: 9/18/1935), he graduated from the Colegio Salesiano don Bosco, the Instituto Nacional General Francisco Menéndez, and began studying architecture at the Universidad de El Salvador. In July 1958, Manolo immigrated to the United States to join his mother and sister in Washington, D.C. He worked and continued studying part-time, completing his Bachelor of Architecture degree at Howard University in 1967. During his career, he worked for architectural firms such as Pietro Belluschi, DSCR, and Parsons Corp. on a variety of projects ranging from military installations to skyscrapers. He became a naturalized U.S. citizen in 1985.
He lived 45 years in the DC area, raising his family in McLean, VA and moved to Savannah, GA in September 2003, to be near his expectant daughter and stayed to be in Annabelle's life.
Manolo was a Renaissance man whose passion was music. He had impeccable taste in all things from suits to furniture to art. He loved to travel, and he and Jo Anne made memorable trips to Europe and Latin America. In his youth, he earned snack money by drawing extraordinarily detailed comic books to sell to his classmates. He was adept at swimming, cycling, and soccer. He was the life of any party, entertaining everyone by singing and playing the harmonica or guitar. He bought his first guitar with earnings made by writing and performing jingles for radio and sound trucks. He was handsome, witty, charming, and won the hearts of many over the years. He was funny and kept his daughters laughing with his antics. A tropical guy, Manolo loved taking his family to the beach and made the best sand castles a girl could ask for. When he smiled the world lit up. A sweet, charismatic, hardworking, and devoted son, husband, father, and grandfather, Manolo will be sorely missed by those who had the gift of him in their lives.
Funeral services will be held November 18, 2023, at Fox & Weeks Funeral Home Islands Chapel on Highway 80 East in Savannah, GA. Visitation begins at 11:00 a.m., the funeral service, at 12:00 p.m. followed by burial in Greenwich Cemetery.
Please consider remembrances to: Mayo Clinic, 4500 San Pablo Rd. S, Jacksonville, FL 32224; Salesian Missions, 2 LeFevre Lane, New Rochelle, NY 10801-5710; Wesley Monumental UMC Music Fund, 429 Abercorn St., Savannah, GA 31401; and the Georgia Historical Society, 104 West Gaston St., Savannah, GA 31401.
GUEST BOOK

A candle has been lit!
Thoughts and Prayers
- Lonnette Lodge, Savannah, GA

A candle has been lit!
My deepest condolences to your entire family.
- Barbara Copeland , Cary , NC
Joanne, Our sincere condolences to you and your family at this sad time. May God surround you all with His love and comfort. Keep Manolo's memory alive in your hearts Much love, Peter and Bonnie
- Delvers, Savannah, GA

A candle has been lit!
Club members are thinking of you, Jo Anne, and keeping your family in our prayers.
- Zonta Club of Washington, D.C., Washington, DC
The LaRue County High School Class of '61 would like to extend our sympathy to the family. Our thoughts and prayers are with you.
- Beverly Smith Heath, Hodgenville, ky
I am sending you all of my love, support and healing prayers in this very difficult time.
- Julia Fusco, Las Vegas, NV
Services under the direction of:
Fox & Weeks Funeral Directors, Hodgson Chapel
912-352-7200
Visitation

11:00 AM - 12:00 PM on Sat, November 18, 2023

Fox & Weeks Funeral Directors, Islands Chapel
4605 Hwy 80 East (map)


Savannah GA 31410

912-898-0900
Funeral Service

12:00 PM on Sat, November 18, 2023

Fox & Weeks Funeral Directors, Islands Chapel
4605 Hwy 80 East (map)


Savannah GA 31410

912-898-0900