We have been made aware that families being served by Fox & Weeks are being contacted by individuals requesting payment over the phone. Fox & Weeks will not contact a family requesting payment over the phone. Please contact the Savannah Police Department immediately if you are contacted and asked to make payment over the phone. Please contact Fox & Weeks if you have any questions.
Celebrating the life of
Marilyn Ruth Parsons Grant
Passed away on August 20, 2023
Marilyn Ruth Parsons Grant, Bootsie, quietly passed away on August 20th 2023. She was born July 24th 1943. A graduate of Jenkins High School, she was proud to follow in her mother's footsteps as a nurse. She particularly loved working with children and babies. Bootsie was blessed to be a nurse for over 20 years.
She is survived by her two sons Theron Arthur Grant, III (Jennifer), Andrew Parsons Grant (Teresa), and eight grandchildren, Marissa Cherew, Nicole Cherew, Tyler Grant, Makayla Grant, Ian Grant, Arran Grant, Robby Grant and Jazmyn Grant. Her sister Gertrude "Trudy" Parsons Fleming and her brother Frederick Webster Parsons (Kim), her nieces Carole Foran (Chris), Megan Siddel (Darryl), and Katie Brunson (Patrick), her nephew Cane Parsons and several great nieces and nephews.
She loved to travel anywhere the winds would take her, especially when she had an opportunity to go to Europe. At the mention of a great travel deal, she was eager to join. Despite her travels and living in several different cities, Bootsie has always identified herself as a Savannahian. No matter where she lived, she was always proud to say I am from Savannah.
Bootsie always centered her family's social life around her church. She was a long-time member of Lutheran Church of the Redeemer in Atlanta, Georgia. Her faith, love, and devotion to her beliefs and the church were evident as she converted to Catholicism and was proud to call Blessed Sacrament her local church family.
Those who touch our hearts will always be part of our lives and therefore are never further away than a familiar smell, sound, or taste. Bootsie will always be loved and missed but never forgotten.
The family will host a visitation on November 14, 2023 from 5:00-7:00 pm with a rosary beginning at 6:30. A Mass of Christian Burial will be on November 15, 2023 at 11:00 am. All services will be at Blessed Sacrament Catholic Church in Savannah.
In lieu of flowers the family is asking to please make donations to Armstrong Nursing school. We have provided a direct link below.
GUEST BOOK

A candle has been lit!
The Sisters of the Good Shepherd circle (Redeemer) will miss our friend Bootsie. She was a faithful, generous, and fun loving member of the circle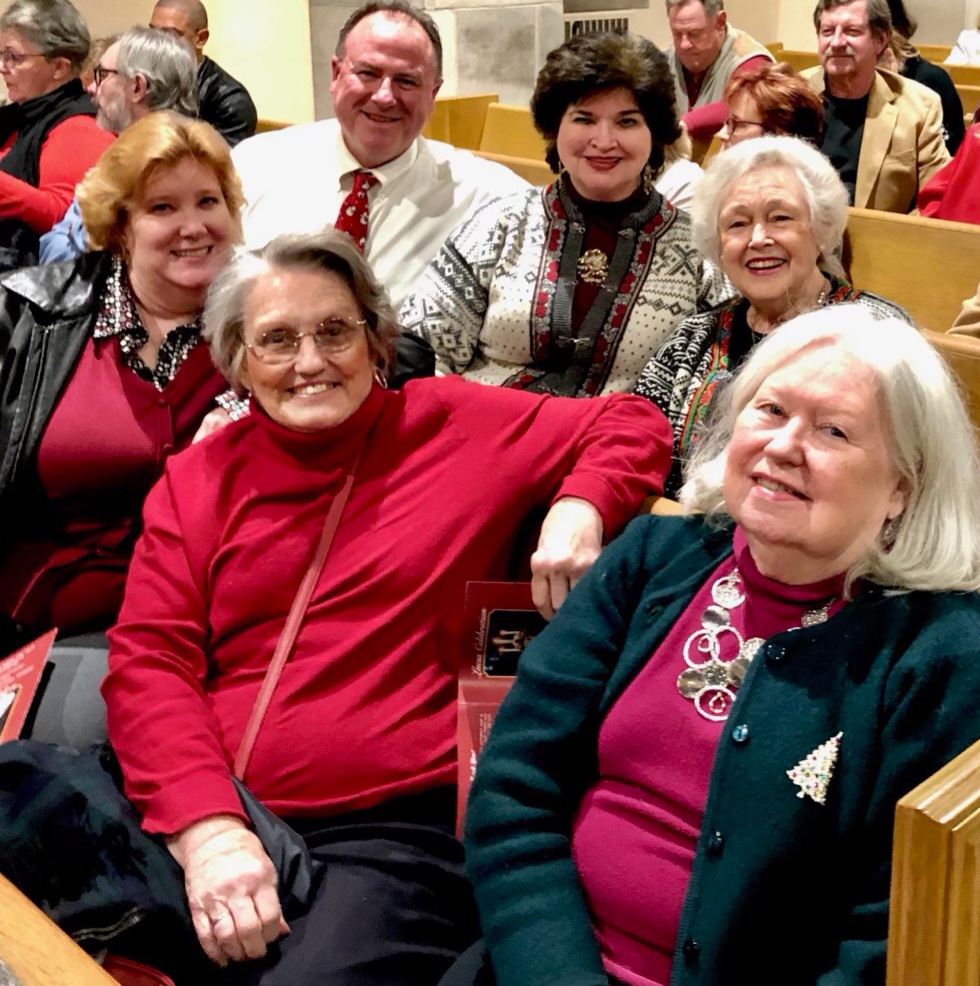 - Carol Martin, Snellville, GA
Remembering Bootsie's kindness today. Our daughter Natalie was at Children's Hospital in Atlanta for a month or so at Christmastime twenty years ago. She was only three years old at the time and had a bad case of pneumonia. As Diane's friend, Bootsie came by many times to check on Natalie as well as me and Jonathan. She brought Natalie a Pinocchio Christmas ornament that we still hang on our tree every year. We remember her kindness every Christmas and are thankful that she took time to just be there for us during that difficult time. Please know that when we decorate our Christmas tree in a couple of weeks we will be thinking of Bootsie and your family.
- Heather and Jonathan Forrester - Diane's daughter in law, Cumming , Ga
Services under the direction of:
Fox & Weeks Funeral Directors, Hodgson Chapel
912-352-7200
Visitation

5:00 PM - 6:30 PM on Tue, November 14, 2023

Blessed Sacrament Catholic Church
1003 East Victory Drive (map)


Savannah GA 31405

912-356-6980
Mass of Christian Burial

11:00 AM on Wed, November 15, 2023

Blessed Sacrament Catholic Church
1003 East Victory Drive (map)


Savannah GA 31405

912-356-6980