We have been made aware that families being served by Fox & Weeks are being contacted by individuals requesting payment over the phone. Fox & Weeks will not contact a family requesting payment over the phone. Please contact the Savannah Police Department immediately if you are contacted and asked to make payment over the phone. Please contact Fox & Weeks if you have any questions.
Celebrating the life of
Timothy G. Shaffer
Passed away on November 01, 2023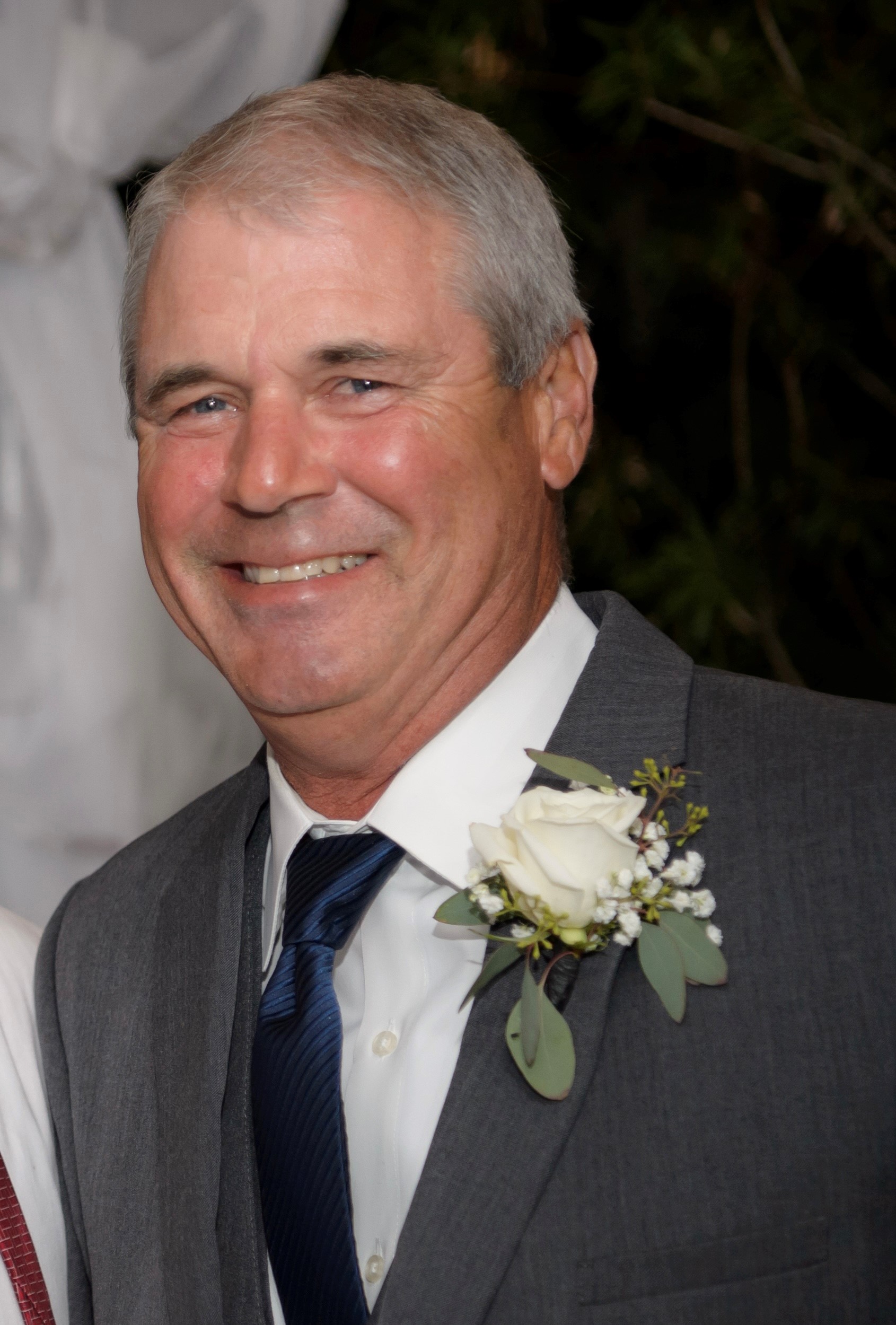 Timothy Gordon Shaffer, 63, passed away Wednesday, November 1, 2023, at St. Joseph's Hospital. He was born September 30, 1960, in Louisville, Kentucky to Frances Lynn Clark Williams and the late David Gordon Shaffer. Tim graduated in
1978 from Western High School in Louisville. After that, he enlisted in the Army, and was proud to serve as an Army Ranger for 4 years with the 1/75th Ranger Battalion. He then spent the rest of his 22 years with the Army with the 24th Infantry Division. After retiring from the Army in 2000, he worked as a land surveyor in Richmond Hill for almost 11 years. He recently retired from the City of Savannah as a Construction Inspector. Tim was a family man and loved spending time with his 6 grandchildren. He enjoyed camping and just being outdoors.
In addition to his father, he was preceded in death by his sister, Tammy Wisehart and his stepfather, Stewart Williams.
He is survived by his mother, Frankie Williams; his wife of 39 years, Therese Shaffer; son, Christopher Shaffer (Jessica); daughter, Lindsay Sharpe (Josh); six grandchildren, Grayson, Sawyer, Maggie, Riley, Blake, and Ethan; and several nieces and nephews.
The family will receive visitors on Thursday, November 9, 2023, from 5:00 until 7:00 p.m. at Fox & Weeks, Hodgson Chapel.
A Graveside Service will be held on Friday, November 10, 2023, at 10:00 a.m., in Bonaventure Cemetery.
In lieu of flowers, remembrances may be made to St. Jude's Children's Research Hospital.
GUEST BOOK
We are all very sad we have lost Tim. God needed him now and we are happy he is no longer in pain. Tim touched all our lives. We will miss him dearly❤️
- Kathy Williams Shelton, Savannah, GA
We are so saddened to hear of Tim's passing. We were blessed to know him & appreciated his trust in us. He is in God's eternal care now & hope to see him again.
- Leland & Angie Prewitt &families, Savannah, Ga
Hard to believe. I enjoy working with Tim on projects with the city from his first day until he retired. He was a great guy and will be missed! I will be praying for the family!
- J.R. Goss, Pooler, Ga
Enjoyed many a jobsite with Tim. We need to put his rebar collection on display.
- Matthew T Sander, Savannah, Ga
I too had the pleasure of working with Tim while he was with the City's Stormwater dept. He was a mentor and the one I went to to discuss issues and potential problems on the job. We also had unrelated work conversations. I enjoyed his stories and time with him.
- Michael Morgan, Savannah, Ga
Tim was an invaluable and cherished part of our team, and we are profoundly grateful to have him with us. His unwavering dedication and commitment served as an inspiring example for all of us. Tim's Legacy will forever reside in our hearts, and he will be dearly missed by everyone who had the privilege of knowing him. Rest in peace, Tim. You will never be forgotten.
- Jian Fei, Savannahga.gov, GA
I am so happy I had the opportunity to visit with Tim a couple of times in the last couple of weeks...such a great guy and always a smile...so glad he was able to enjoy some good years retired and enjoying those sweet grandkids....may he rest in peace! Sincere condolences to Rezzi and Chris and Lindsay and your sweet families! Your Dad's light will shine down on you and the kiddos for eternity!
- Maureen Simmons, savannah, ga
Therese, Sorry for your loss please know that you and the family are in my prayers and thoughts.
- Patricia Foran, Savannah, Georgia
So sorry for your loss. Prayers for you and your family.
- ELSIE Evans , Savannah, Ga,
We are just beyond words- we loved Tim and were so happy when he joined our family by marrying our sweet cousin Therese. All our prayers are with all of you during this very difficult time. He was such a wonderful man. We love you all and will miss Tim tremendously.
- Marian Buis, Raleigh, NC
We just want the family to know that we are deeply sorry for the loss of such a good man! Sympathy and Prayers from Larry and June Vickery.
- Larry & June Vickery, Savannah, GEORGIA
Rezzi, I am so sorry for your loss. Thoughts and prayers for you and your family during this difficult time.
- Joy Broderick , Savannah , Georgia
Tim was a good man and a good neighbor. We share in the heartbreak and grief of his passing.
- Walt and Geni Putnam, Thunderbolt, Georgia
We are saddened by the tragic loss of Mr. Tim he was like another father to me and treated me and my family with nothing but love and kindness. I will hold the memories and great times we spent together very near and dear to my heart. I'm happy you're no longer suffering, but you will be deeply missed down here. Love always! The Lynsky's
- Adam, Megan, and Lucas Lynsky , Farmington, MN
Oh, how he loved his family. Will surely be missed. Our sympathy. I'm sure his grandchildren were the apple of his eye. Tim was a very longtime friend.
- Dan Alford& family, Bowling Green, KY
Tim was such a solid part of our Stormwater Management Team at the City of Savannah. I really enjoyed all the times we got the chance to discuss work and family. He was always ready to tackle any challenge and did so with such grace. He was a great friend and will be dearly missed.
- Zack Hoffman, Savannah, Georgia
Services under the direction of:
Fox & Weeks Funeral Directors, Hodgson Chapel
912-352-7200
Visitation

5:00 to 7:00 p.m. on Thu, November 09, 2023

Fox & Weeks Funeral Directors, Hodgson Chapel
7200 Hodgson Memorial Drive (map)


Savannah GA 31406

912-352-7200
Graveside Service

10:00 a.m. on Fri, November 10, 2023

Bonaventure Cemetery
330 Bonaventure Road (map)


Savannah GA 31404

912-651-6843