We have been made aware that families being served by Fox & Weeks are being contacted by individuals requesting payment over the phone. Fox & Weeks will not contact a family requesting payment over the phone. Please contact the Savannah Police Department immediately if you are contacted and asked to make payment over the phone. Please contact Fox & Weeks if you have any questions.
Celebrating the life of
Terry Timmons, PhD
September 13, 1942 - October 26, 2023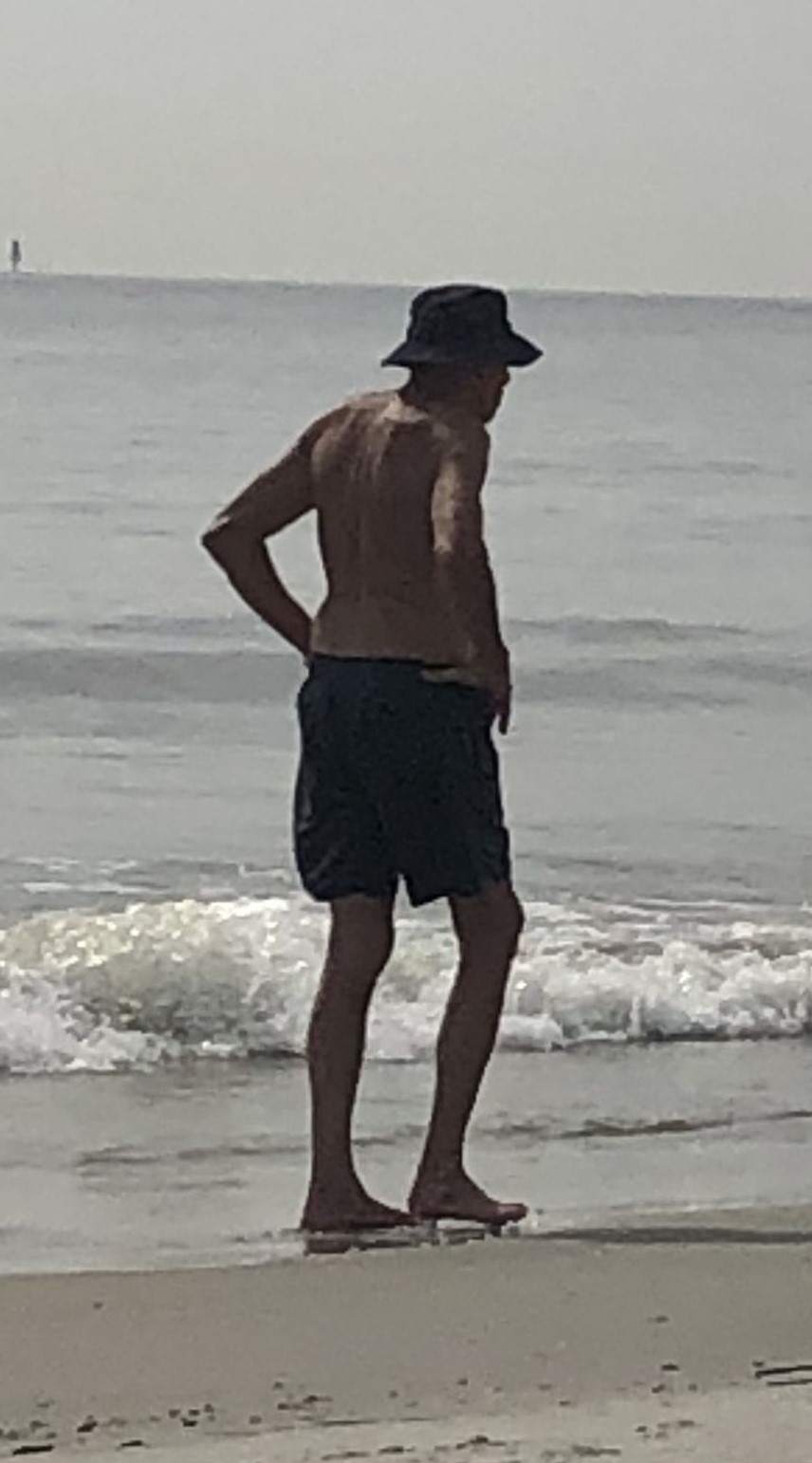 In Loving Memory
Dr. Terry Kramer Timmons, 81, of Tybee Island, GA, passed away Thursday, October 26, 2023.
Born September 13, 1942, in Mineola, NY, he was the son of the late Mr. William (Ted) Timmons and Mrs. Frances (Fran) Timmons and the younger brother of Eleanor (Ellie) Resciniti. Terry graduated from Herricks High School, located in New Hyde Park, NY.
Terry received his Bachelor of Science degree from the New York State College of Forestry at Syracuse University. At Syracuse, he was a member of the Sigma Nu fraternity and Phi Kappa Phi Honor Society. He moved to East Lansing, MI, to pursue his Masters degree in forest products. While at Michigan State, he met Julia Kamil Slaughter while he was working as a "house boy" for Julia's sorority. They married and lived in East Lansing, MI until Terry graduated from Michigan State. They moved to Syracuse, NY where he received his PhD. They had their daughter Jennifer (Jennie) Lynn Timmons in Syracuse before relocating to Appleton, WI where he began his professional career with Kimberly Clark Corporation (KC) and had daughters Samantha (Sam) Anne Timmons and Amanda (Mandy) Terry (Timmons) Farmer.
Terry began his career as a research scientist for KC in Neenah, WI. He worked internationally creating the materials for non-woven fabric for the last twelve years of his career. He worked for KC for 33 years, retiring as a senior research scientist in Roswell, GA. He was instrumental in the development and execution of Kimbies disposable diapers (aka Huggies).
Terry's international work experience in Europe inspired his passion for cooking; which continued throughout the remainder of his life. Favorite moments include cooking large pots of ziti for friends and those in need. He shared his passion for international travel and handcrafted wood furniture with his family. A favorite destination was visiting friends in Italy and the Czech Republic.
In their later years, he and Julia moved into their "dream home," a home close to nature on Tybee Island, GA. Terry had a larger than life presence, loved a good meal, a glass of red wine, and gathering with friends. He was happiest at the beach, working in the yard, reading books, and being with his standard poodle (Fred).
In his children and grandchildren, Terry instilled his tremendous work ethic, love of nature, cooking, travel, kindness to all living things, and call to serve others.
He is survived by his wife Julia; his children Sam and Mandy (Steven Farmer); his brother in law Joseph Resciniti; his niece Christine Resciniti; his nephews John Resciniti and Tom Chisholm; and his grandchildren Lucas Farmer and Zach Farmer; and many dear friends. He is now at peace with his beloved daughter Jennie.
Come join the family for Terry's celebration of life at All Saints Church Fellowship Hall on Tybee Island, on November 5, 2023 from 1:00 p.m. until 3 p.m.
GUEST BOOK
Dear Julia,Amanda Samantha and family. I am heartbroken that you lost Terry. What a force he was,fun to be around a very colorful smart man. I will keep you in my prayers. Lots of love, Pamela and family
- Pamela Stewart, Charleston, SC
I truly see all these wonderful qualities in my friend Samantha! Her passion for travel, the outdoors, poodles, hard work, intelligence, and a curiosity for life. I'm so sorry for your loss of this wonderful man. Keeping you in my thoughts and sending love to you all.
- Elizabeth Daerr, Golden, CO
Terry will always be remembered for his wonderful disposition and warm smile. He was a pleasure to meet and to talk to. Tybee will certainly miss his presence
- Sue and Arnie Seyden, Tybee Island, Ga
Dear Julia, Sam and Mandy, it is with great sorrow that we feel to be near you all for the loss of Terry. He was a so smart, reliable and kind person that we will keep him in our hearts forever as one of our best friends. Even in the distance, we have had a long friendship lasted more than 30 years and every time we met we enjoyed his company being in complete syntony together. We will miss him. Lots of love. Paola and Maurizio Giacometti, Pistoia, Tuscany, Italy
- Paola Corsini, Maurizio Giacometti, Pistoia, Italy
To Julia, Sam, Mandy and Family, I was deeply saddened to learn of Terry's passing. I am so sorry for your loss. Your tribute to him is so accurate and heartfelt. He touched so many and accomplished so much! Terry's remarkable and vibrant personality cannot be replaced. Although our initial connection stemmed from a professional relationship, we swiftly became friends. Throughout the years, our discussions may have started with business matters, but most of our time was spent conversing about family, travel, culinary delights, recipes, literature, movies, our beloved dogs, and all the fascinating aspects of life. Terry had an immense love for life and lived it to the fullest. Above all, he was my friend, and I will miss him. Sincerely, Scott Mackall
- Scott Mackall, Lilburn, GA
Services under the direction of:
Fox & Weeks Funeral Directors, Hodgson Chapel
912-352-7200