We have been made aware that families being served by Fox & Weeks are being contacted by individuals requesting payment over the phone. Fox & Weeks will not contact a family requesting payment over the phone. Please contact the Savannah Police Department immediately if you are contacted and asked to make payment over the phone. Please contact Fox & Weeks if you have any questions.
Celebrating the life of
Callie Rose Woods Wiggins
April 27, 1946 - October 30, 2023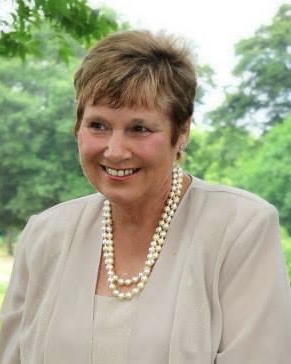 Callie Rose Woods Wiggins, 77, died peacefully on Monday, October 30, 2023 at Ogeechee Area Hospice in Stateboro.
Callie was born in Swainsboro, the eldest daughter of the late Margaret Charlene Hobbs Woods and the late George W. Woods. Callie secretly married the love of her life and best friend, James "Buddy" Elzy Wiggins just prior to her graduation from Swainsboro High School in 1964. They enjoyed 53 years of wedded bliss until Buddy's death in 2017. Buddy and Callie's happiest moments were welcoming in the world their THREE children, eight grandchildren, and eleven great-grandchildren.
Like so many others, Callie lived, loved, and lost people along the way; but along that journey she impacted and changed the course of many lives. Affectionately known to many as Mama Callie, she was a shining light in the lives of those around her. She was strong, independent, compassionate, caring, and on occasion a little stubborn. Her entire life, Callie selflessly cared for others. She had a big heart and fiercely loved her family and friends. She was a member of Old Fellowship Baptist Church in Stilson.
Callie enjoyed sewing, gardening, camping with her people, and throwing her fishing line right on top of someone else's that was getting a bite; she also enjoyed catching the fish she just hijacked.
Callie was a worker and never backed down from a challenge. With more than thirty years of service, her steadfast determination, and many trials and tribulations, Callie retired from Tronox, formerly American Cynamid and Kemira, as superintendent of general services. After Buddy's death, Callie worked several years at Fox & Weeks Funeral Directors.
In addition to her parents and husband, Callie was preceded in death by her sister, Gloria Woods Reyes; and two brothers, George W. Woods, Jr., and Albert Woods.
Callie leaves behind her THREE children and their spouses, Mike and Kellie Wiggins of Stilson, Angie and Charlie Howell of Brooklet, and Pam and Thomas Sullivan of Stilson; eight grandchildren, Christina Maria Wiggins (Joshua Boesche), Tonya Wiggins Smith (Benjamin), Casey Lynn Hester (Chad), Sara Howell Chandler (Phillip), Brandon M. Sullivan (Katlyn), Bradley J. Sullivan (Ashley), Jimmy Howell (Kourtney), and Billy Howell; and great-grandchildren, Braydon, Addison, Asa, Ian, Emma, Norah, Mabelle, Eliza, McGinley, Charlotte, and Elyse; two sisters, Betty Ann Donaldson of Twin City, and Margaret Woods Freeman of Wadley; two brothers, Charles A. Woods (Jane) of Twin City and Eddie Ray Woods (Kathy) of Garfield. Callie also leaves behind the entire Wiggins family: her family-in-love for the past 60 years.
Funeral service for Callie will be held at 11:00 a.m. on Friday, November 3, 2023 at Old Fellowship Baptist Church with Rev. Reland Morgan and Father Gabe Cummings officiating. Visitation will be held at the church for one hour prior to the service. Burial will be in the church cemetery.
Pallbearers will be Brandon Sullivan, Bradley Sullivan, Jimmy Howell, Billy Howell, Chad Hester and Phillip Chandler. Honorary Pallbearers will be Braydon Smith, Asa Smith, and Ian Berry.
In lieu of flowers the family suggest you consider a donation in Callie's memory be made to Ogeechee Area Hospice, 200 Donehoo Street, Statesboro, GA 30458.
GUEST BOOK

A candle has been lit!
My condolences to the family of my Aunt Callie Wiggins. Sending prayers of healing and comfort in Jesus name. Amen.
- Belinda L Ellison, Twin City, GA
Angie I'm so sorry to hear about your mom. Will keep your family in my prayers.
- Bonnie Ginn, Savannah , Ga
Aunt Callie was one of the sweetest, most caring people I have ever known. I know you all will miss her so but her love has prepared you for this season and God will see you through.
- Kathy Craver, Mansfield, GA
Prayers for the family
- Kathy martin, Ellabell, Ga
IAM SO VERY SORRY FOR YOUR LOSS. Family is everything .and CALLIE was that to The her family. A cousin on her Mother's side The Hobbs family. GOD BLESS THE WHOLE FAMILY DAVID KENT
- DAVID AND Martha Kent, Swainsboro , GA.
Rest in Peace Sweet Callie . . .
- Penny Rowland, Savannah, GA
We are so sorry for your loss. Callie was the sweetest and most loving person. She will be dearly missed.
- The Burgess Family, Brooklet, Georgia
I met Callie when she lived at Ash Branch Manor with my mother. She was always smiling, cooking food or sewing for residents, despite her health problems. To know her was to love her, and we did.
- Pamela King, Pembroke, GA
I am sorry to hear about your loss.
- Stacy Collins, Wilmington , NC
Mike, Angie, and Pam we are so sorry to hear about the passing of your mom, Callie Wiggins. She was a great wife, mother, grandmother and great grandmother. We had the best neighborhood growing up and always loved being around your mom and dad. Will be praying for your family during this difficult time. Love from the Matthews Family.
- The Matthews Family, Rincon, Georgia
Rest In Peace sweet aunt Callie! I wish I could have one more hug with her. She was such a comfort for me, and I cherish all wonderful childhood memories I have from visiting Georgia with mom. I'm sending all of my cousins hugs from Dallas.
- Lisa Reyes Sanchez , Dallas, Tx
My condolences to the family
- Sherry Herron, Pooler, Georgia
Services under the direction of:
Fox & Weeks Funeral Directors, Hodgson Chapel
912-352-7200
Visitation

10:00 a.m. to 11:00 a.m. on Fri, November 03, 2023

Old Fellowship Baptist Church
5526 U.S. Hwy 80 East (map)


Brooklet GA 30415

912-823-3846
Funeral Service

11:00 a.m. on Fri, November 03, 2023

Old Fellowship Baptist Church
5526 U.S. Hwy 80 East (map)


Brooklet GA 30415

912-823-3846