We have been made aware that families being served by Fox & Weeks are being contacted by individuals requesting payment over the phone. Fox & Weeks will not contact a family requesting payment over the phone. Please contact the Savannah Police Department immediately if you are contacted and asked to make payment over the phone. Please contact Fox & Weeks if you have any questions.
Celebrating the life of
Irene "Renie" Muhvich
Passed away on October 26, 2023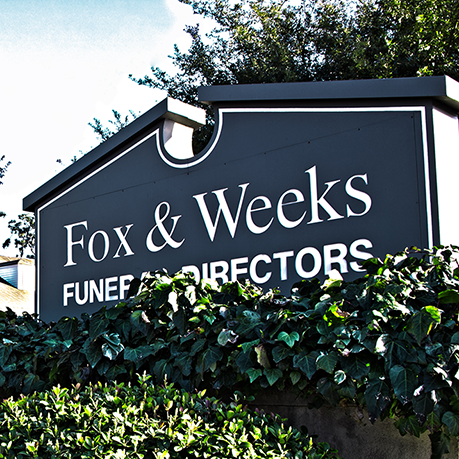 Renie rejoined her Lord and heavenly friends on October, 26, 2023. She passed at home, as was her adamant wish, surrounded by family and her dear earthly friends.
Irene was born in Ely, Minnesota relocating to Savannah in 1985. She had many roles and outreaches that she participated in, but her greatest role was that of an educator to her many, many students over the years. After earning her Ph.D. from Harvard University, she remained a sponge for information and learning while at the same time a fountain of knowledge to anyone and everyone around her.
She was a longtime member of St. Francis of the Islands Episcopal Church. She was very active there until her body would no longer allow it.
She is survived by many friends at the church as well as her nephew, Joseph (Shelley) Lahtonen, special and dear friends Bruce and Kathy Riner, Elva Wright and Dee Kortes, and many other friends too numerous to list. She was proceeded in death by the members of the Lucas family (Mike and Wanda) with whom she had a special bond.
No longer bound by her crippled body, we rejoice in her receiving her healthy, restored body in Heaven. We are sure that she is running mischievously with a tennis racquet in one hand and the largest cup of coffee offered in Heaven in the other. She will be missed greatly and thought of often but "Go get it Renie". .
There will be a memorial service at 10:00 am on Saturday November 4, 2023 at St. Francis of the Islands. A reception will follow the service. In lieu of flowers the family asks that donations be made to St. Francis at the Islands.
GUEST BOOK
Ms. Muhvich was an incredible teacher who engaged her students daily and pushed them to think, question, explore and celebrate life. She was an absolute treasure! Love and light to her family.
- Kadhra Edgerly, Austin, TX
Services under the direction of:
Fox & Weeks Funeral Directors, Hodgson Chapel
912-352-7200
Memorial Service

10:00 AM on Sat, November 04, 2023

St. Francis of the Islands Episcopal Church
Walthour Road (map)


SAVANNAH GA 31410
Interment of Ashes

11:00 AM on Sat, November 04, 2023

St. Francis of the Islands Episcopal Church
Walthour Road (map)


SAVANNAH GA 31410