We have been made aware that families being served by Fox & Weeks are being contacted by individuals requesting payment over the phone. Fox & Weeks will not contact a family requesting payment over the phone. Please contact the Savannah Police Department immediately if you are contacted and asked to make payment over the phone. Please contact Fox & Weeks if you have any questions.
Celebrating the life of
Bobby Ray Carter
Passed away on October 25, 2023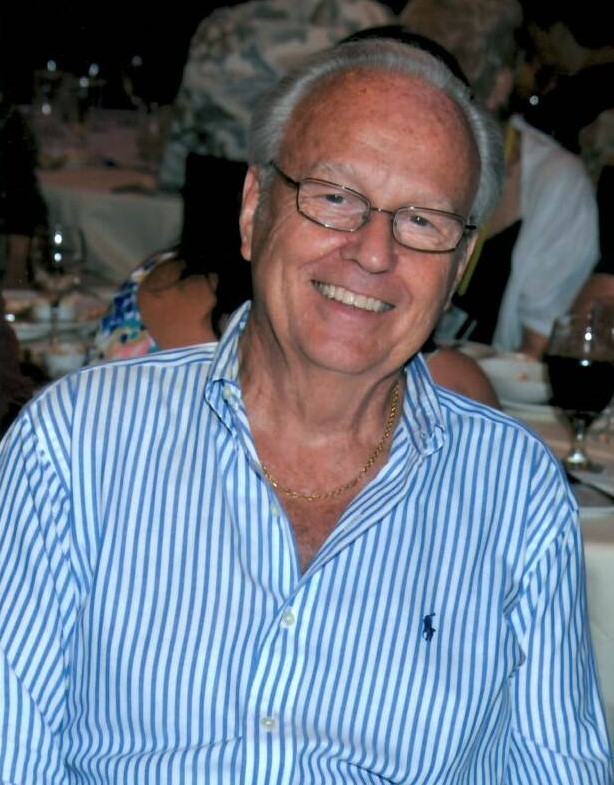 Bobby Ray Carter, 85, of Savannah, GA, passed away October 25, 2023, peacefully at home under the care of Hospice and surrounded by loved ones.
He was predeceased by brothers, John and James Carter, sister, Betty Hendrix, and daughter, Terry Parker Morrison.
He is survived by his loving wife of 60 years, Geri Carter, and lovingly remembered by sons, Derek (Teresa Coulter) Carter, Greg (Angie) Bennett, grandchildren, Ashley Parker, and Gracyn Bennett, nieces and nephews, Sheila (Rudy) Burcham, Edward (Sherrie) Hendrix, and Robert (Vicki) Hendrix.
Bob graduated from Commercial High School in 1955 and joined the U.S. Naval Reserve. He was called up into active duty in 1961. After leaving the Navy in 1962, he was employed with the Weis Theatres for over 30 years, before going into business for himself.
His wife, Geri's greatest remembrance of him is "He had a smile that would light up the room".
Visitation will be 5:00 until 7:00 p.m., Monday, October 30, 2023 at Fox & Weeks, Hodgson Chapel.
A private family service and burial will be held.
In lieu of flowers, remembrances may be made to Hospice Savannah, or the Alzheimer's Association.
GUEST BOOK
Bob is one of the nicest men I've ever known. His smile was contagious and welcoming. I've spent many wonderful trips and vacations with Bob and Geri and will always treasure those memories.
- Susan Faulkner, Savannah, Ga
Rest in peace Bobbie. We have memories we will treasure in our hearts forever. Miss your beautiful smile, contagious laughter and love of ice cream. Love always, Greg and Twila P. S. get the cards ready!
- Greg and Twila Strode, Savannah, GA
Bob was one of the finest men we ever met. People are right when they say he was always smiling. He will be dearly missed. Love and prayers for Geri and his family
- Kathy & Mike Mabry, Guyton, GA
Sorry for the loss , may he rest in peace
- Tom Maino. Kia of Savannah , Bluffton, SC
I am so sorry to hear this news. Some of my favorite memories growing up are of working at the Weis Cinema . And Mr. Carter was a large part of that. Sending the family prayers and hugs. ♥️
- Vicki Griffin Lord, Atlanta, Ga
A fantastic man who will be missed by many. Rest in peace, Bob.
- Mary Rogers, Savannah , GA
My heartfelt sympathy to you and your family. I have fond memories of working for Mr. Carter at the Weis. Always smiles and laughter when Mr. Carter was present.
- Bill Bailey, Charlotte, Nc
What a special man Bob was! Our memories of such fun times together will be treasured. We will miss our "buddy" and his bright smile and mischievous laugh.
- David & Kay, Savannah , GA
I am so sorry for your loss. Bob was such a sweet, caring person and I know he will be greatly missed. My deepest sympathy.
- Loxie Lamar, Savannah, GA
Geri, We are so sorry for your loss. Words are hard to come by to easy your loss. I do believe he has earned his reward. To be out of the struggles of our world. His family and friends will welcome him home to a peace that will last forever.
- Larry and Paula Drawdy, Ellabell , Ga
Mr. Bob will truly be missed. He was such a kind man. We were lucky to work with him. Our thoughts and prayers are with the family.
- Maude and Jerry Ranew, Brooklet, GA
Bob was one of the sweetest men I ever met! Like so many others have mentioned, my first exposure to him was as my boss at the Weis Cinemas. Those are some of the best memories of my teenage years. HIs sweet smile and happy disposition will be missed tremendously. I love you Geri, and I'll be praying for you in the days, weeks, and months to come.
- Tonya Taylor Mounkes, Savannah, GA
Always glad to see Bob and Geri. They brought smiles and happiness to every occasion. At cards, Bob ended each evening playing the slot machines and thoroughly enjoyed it. He was just such fun and it was a pleasure knowing him
- Tommy & Carmela Sanders, Savannah, GA
Services under the direction of:
Fox & Weeks Funeral Directors, Hodgson Chapel
912-352-7200