We have been made aware that families being served by Fox & Weeks are being contacted by individuals requesting payment over the phone. Fox & Weeks will not contact a family requesting payment over the phone. Please contact the Savannah Police Department immediately if you are contacted and asked to make payment over the phone. Please contact Fox & Weeks if you have any questions.
Celebrating the life of
William Hill Wright
July 28, 1939 - October 20, 2023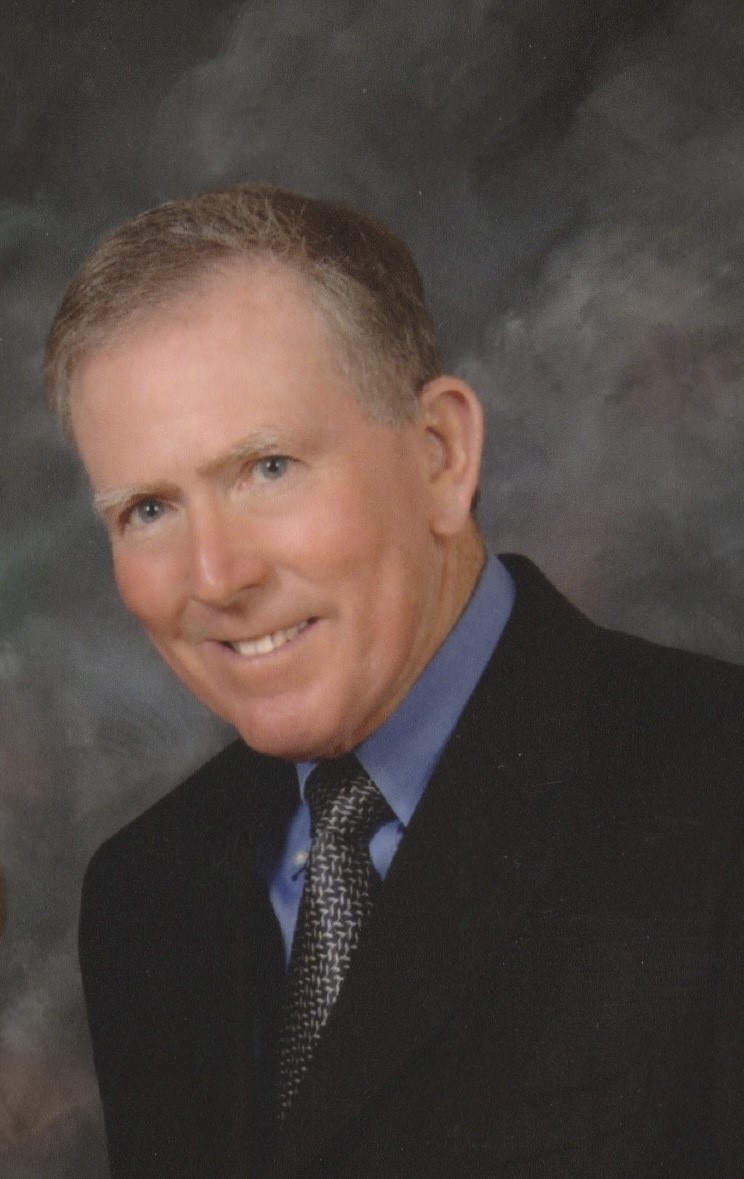 William (Bill) Wright passed peacefully in the arms of his beloved wife of 61 years, Alice (Friz) Wright, on October 20, 2023, at his home in Savannah, Georgia. He was surrounded by their sons, Hank and Darren, and their daughter, Laura.
Bill was born July 28, 1939, in Huron, South Dakota and grew up in Okmulgee, Oklahoma. While he was an avid Boomer Sooner fan, his folks wanted new experiences for him, so he left Okmulgee for Westminster College in Fulton, Missouri. 4 years later, with a BA in Economics and his new bride, Friz, he immediately went into the army and set up a home in Fort Jackson South Carolina. As his first son Hank soon arrived, Bill was honorably discharged as a Captain US Army Infantry, and set out on a new adventure with his growing family. Bill had an extremely successful career starting as a Sales Rep for Standard Oil and rising to Sr. VP Sales for Newell/Rubbermaid until he retired and built his post corporate life in Savannah, Georgia. Bill was granted numerous awards throughout his career; however, it was in Savannah that Bill found his true service calling becoming President of Kiwanis, Chairman of the President's Council Good News Prison Ministry, Volunteer Leader in Kairos Prison Ministry, Fundraising and Chairman of the Ushering committee at St. Peter's Episcopal Church, and supporter of Second Harvest Food Bank.
Bill is survived by his one true love, Friz, his adoring children - Hank, Laura, and Darren -and their spouses - Sarah, John, and Allison - along with five grandchildren - Hailey, Trevor, Emily, William and Mary Ann. In Bill's own words: "My wife, Friz, is the reason for my success in business, family, and keeping me from messing up."
We will have a Celebration of Life in the Spring at St. Peter's Episcopal Church in Savannah where he will be Inurned in the Memorial Gardens he helped create with Friz.
In lieu of flowers, please make donations to St. Peter's Episcopal Church https://www.saintpeterssav.org/
We would like to thank the special caregivers from Coastal Care that have been at his side for these last few weeks and the nurses at Memorial Health University Medical Center. To all our friends at Thrive, please continue to shower Friz with the love she deserves.
GUEST BOOK
So sorry to hear of Bill's passing. Our thoughts & prayers go out to Friz & family. One of the best people we know! Rest in peace my friend!
- Joe & Ashley Filimon, Orlando, FL
Our hearts and prayers for Friz and the whole family. We were surely blessed for knowing and having Bill as my best friend. This humble but mighty warrior showed us all how to serve our fellow man with style and grace.
- Max & Bev Baldwin, Savannah, GA
This is such sad news. Bill was one of the good guys. I loved seeing him and working with him through Kiwanis. He was a pillar of the club, and always had a kind word and smile for everyone. I will miss him! Friz -- you and your family are in our prayers.
- Melissa Emery, Savannah, GA
My sincerest condolences to Friz and Bill's children. Bill made such a difference through his quiet leadership and consistency in his faithful service to Jesus. Well done!
- Jim Lewis, Statesboro, GA
Enjoy Heaven Sir!
- Adam Durden , Richmond Hill, GA
I had the honor of serving along side your Dad for many years. Keep the memory of his humor and sly smile as comfort to you in the days to come.Remember you have the'Wright Stuff'!
- Michael Plummer, Savannah, GEORGIA
Bill's mother, Sylvia, was our dear neighbor for many, many years until she joined Bill and Alice in Savannah. We had many fun parties at her home when Bill and Alice came to visit. Sylvia was so proud of Bill and his accomplishments and adored Alice. Our friendship with this wonderful family has enriched our lives and has been such a blessing to us.
- Bill and Lynda Barksdale, Okmulgee, OK
It was such a pleasure and honor serving on Kairos with you Bill. I remember praying with you one Saturday, when we were training for a weekend. You gave me some great advice. We will see each other again. Well done good and faithful servant!
- Charles Shami, Richmond Hill, United States
Services under the direction of:
Fox & Weeks Funeral Directors, Hodgson Chapel
912-352-7200
A Celebration of Life Will Be held at a later date