We have been made aware that families being served by Fox & Weeks are being contacted by individuals requesting payment over the phone. Fox & Weeks will not contact a family requesting payment over the phone. Please contact the Savannah Police Department immediately if you are contacted and asked to make payment over the phone. Please contact Fox & Weeks if you have any questions.
Celebrating the life of
Mary-Nelson Hoornstra
July 29, 1931 - October 13, 2023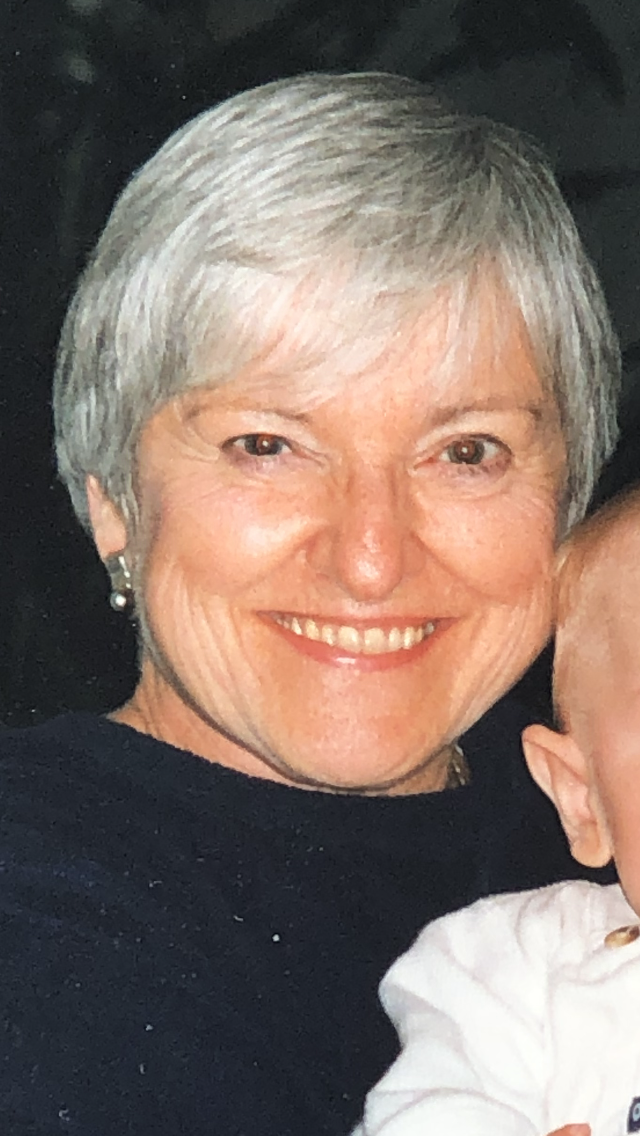 Mary-Nelson Coleman Campbell Hoornstra completed a life of service and community-building and was called home by God on Friday, October 13, 2023, at the Marshes on Skidaway Island at the age of 92.
Mary-Nelson was born in Charles Town, West Virginia on July 29, 1931, the second daughter of Nelson A. Coleman and Elsie Davis Coleman. She graduated from Charles Town High School in 1949 and Mary Washington College (now the University of Mary Washington) in Fredericksburg, Virginia in 1953. After a tour of Europe upon graduation from college, Mary-Nelson settled in Detroit, Michigan, where she lived with her uncle John S. and aunt Elsie Coleman. It was at her first post-college job, teaching Christian education at the Episcopal Cathedral Church of St. Paul in Detroit where Mary-Nelson met both of her future husbands: the Rev. Colin Campbell, Jr. and the Rev. Paul Z. Hoornstra. At the time, Colin Campbell was a single young priest who had just graduated seminary, while Paul Hoorntsra was married with a young family and had just begun his service as a priest in the Episcopal Church after prior service as a minister in the Church of the Nazarene.
Mary-Nelson and Colin Campbell were married on August 31, 1957. They soon moved to Gaylord, Michigan, where they served two Episcopal parishes, then in 1963 were called to St. Clare of Assisi Episcopal Church in Ann Arbor, Michigan, leading St. Clare's from a mission to a parish and overseeing the construction of the church. In the tumult of Ann Arbor in the 1960s, Colin and Mary-Nelson, along with the leaders of the Reform congregation Temple Beth Emeth, were at the foundation of a unique co-housing model of two congregations, called Genesis of Ann Arbor, that thrives to this day. Mary-Nelson and Colin were then called across the country to St. Mark's Episcopal Church in Palo Alto, California in 1972, where they served until 1984. Pursuing a career of her own, Mary-Nelson worked at Stanford University Medical Center, as broadcast coordinator in the public relations department, a position she loved.
In 1985, a year and a half after Colin's untimely death from lung cancer at the age of 54, Mary-Nelson received a letter from Paul Hoornstra, with whom she had been in contact in the intervening three decades, offering his condolences on Colin's death and informing her of the recent passing of his wife Elizabeth. Mary-Nelson responded, and Paul and Mary-Nelson began a correspondence that eventually blossomed into a second love for both of them. They were married on January 30, 1988 in Palo Alto, after which Mary-Nelson moved to Savannah with Paul, who by then was serving as rector of All Saints Episcopal Church on Tybee Island. Soon after, Paul and Mary-Nelson were called to be the first vicar and clergy wife of St. Peter's Episcopal Church on Savannah's Skidaway Island and helped grow St. Peter's from a mission church to the parish it is today. Though she was a transplant to Savannah, Mary-Nelson quickly fell in love with the community and never left after Paul's passing on November 3, 2003 at the age of 83, residing on Skidaway Island for the last 30 years of her life.
Mary-Nelson was known for her unique combination of proper southern charm tempered with a sharp wit, and tendency to tell you what she thought. While she implored her husband Colin not to join the Freedom Riders in 1961 in fear for his life, she joined him in a rally in Washington in 1964, encouraging President Johnson to sign the Civil Rights Act. While living in California, she supported the United Farm Workers boycotts of table grapes in the 1970s despite her love of red grapes; and in the early 2000s, she argued for her denomination's acceptance of same-sex marriages within her parish. Mary-Nelson believed God's grace should be accessible to all of his people in equal measure and she wasn't hesitant to share her opinions on such.
As a clergy wife, Mary-Nelson was called to embrace community in every parish she helped lead. Making friends in each new city was fairly easy; carrying these friendships throughout her 92-year life took effort. She traveled frequently to keep these bonds current and encouraged others to do the same: "I'm scheduling my calendar for this summer. When will you come visit us at the beach?" was a question a loved one might expect, and their signature in her entry-way guest book would serve as proof of their visits year after year. Certainly her longest-running friendship was one between four grade school friends Anne Barnes McKelvey, Jean Funkhouser Sydnor, and Pat Gore, who celebrated their 80th birthdays together on a Caribbean cruise in 2011.
Mary-Nelson found time to improve her community outside the church as well, most recently as a volunteer at Hesse Elementary, assisting children in reading and homework. At the Oaks at the Marshes community where she spent her final ten years, she was known to be instrumental in the evening ritual of half a glass of wine and fellowship before dinner. As she aged and her memory failed, her personality, sense of humor and manners did not. Recently, when a beloved nurse came to her room with nightly medicine, Mary-Nelson encouraged her to come in and join her and her caregiver: "Oh come in and sit awhile! I'd like you to meet my friend." Her tenets of comfort, friendship, and acceptance were ever present and appreciated by those who knew her.
Mary-Nelson was preceded in death by both husbands, the Rev. Colin Campbell, Jr. and the Rev. Dr. Paul Z. Hoornstra; her parents; many beloved aunts and uncles, including John S. Coleman; her sister Eleanor Coleman Stiles and brother-in-law Thoburn Stiles; brother- and sister-in-law John and Ginger Campbell; beloved cousin John H. Coleman; stepson Jon Hoornstra; and dear friend Nita Girand.
Mary-Nelson is survived by so many who loved her: niece Kristen Campbell Eshleman (Sid) of Marietta, Georgia and children Campbell, Clay, and Nate; nephew John Stiles (Javier Morillo-Alicea) of Saint Paul, Minnesota; nephew Douglas Campbell (Wendy) of Markham, Ontario, and children Alex and Katie; niece Elizabeth Stiles of Burlington, Washington, her son John Colin "Jack" Rooney (Danielle), and daughter Chloe; stepson Charles David Hoornstra (Lois) of Madison, Wisconsin, niece Lynn Hoornstra of Madison, Wisconsin niece Cheryl Luscombe (Stephen) of Plymouth, England, and children Jessica and Alex; stepdaughter-in-law Terry Hoornstra, step-grandson Jon Paul Hoornstra, (Vivian) and children Kai-Rhys and Matea, of Los Angeles, California; step-granddaughter Paula Conway (John) of Westport, Connecticut; stepdaughter Beth Evans (Marian) of Ithaca, NY; and step-granddaughters Kristin Peck (Sara) and Leanne Peck; lifelong grade school friends Anne Barnes McKelvey, Jean Funkhouser Sydnor, and Pat Gore; and beloved caregivers and friends Mary Carter, Serena Anderson, Brianna Burns, and Katrice Hudson, all of Savannah.
A memorial service and celebration of life for Mary-Nelson Hoornstra will be held on Saturday, November 4, 2023, at 2:00 p.m. at St. Peter's Episcopal Church, 3 West Ridge Rd. on Skidaway Island, with a reception following. All are cordially welcome to celebrate Mary-Nelson. Interment plans are pending.
Services under the direction of:
Fox & Weeks Funeral Directors, Hodgson Chapel
912-352-7200
Celebration of Life

2:00 P.M. on Sat, November 04, 2023

St. Peter's Episcopal Church
3 W. Ridge Road (map)


Savannah GA 31411