We have been made aware that families being served by Fox & Weeks are being contacted by individuals requesting payment over the phone. Fox & Weeks will not contact a family requesting payment over the phone. Please contact the Savannah Police Department immediately if you are contacted and asked to make payment over the phone. Please contact Fox & Weeks if you have any questions.
Celebrating the life of
Lieutenant Colonel Jeremiah "Jerry" Kelley (Ret.)
June 10, 1934 - October 20, 2023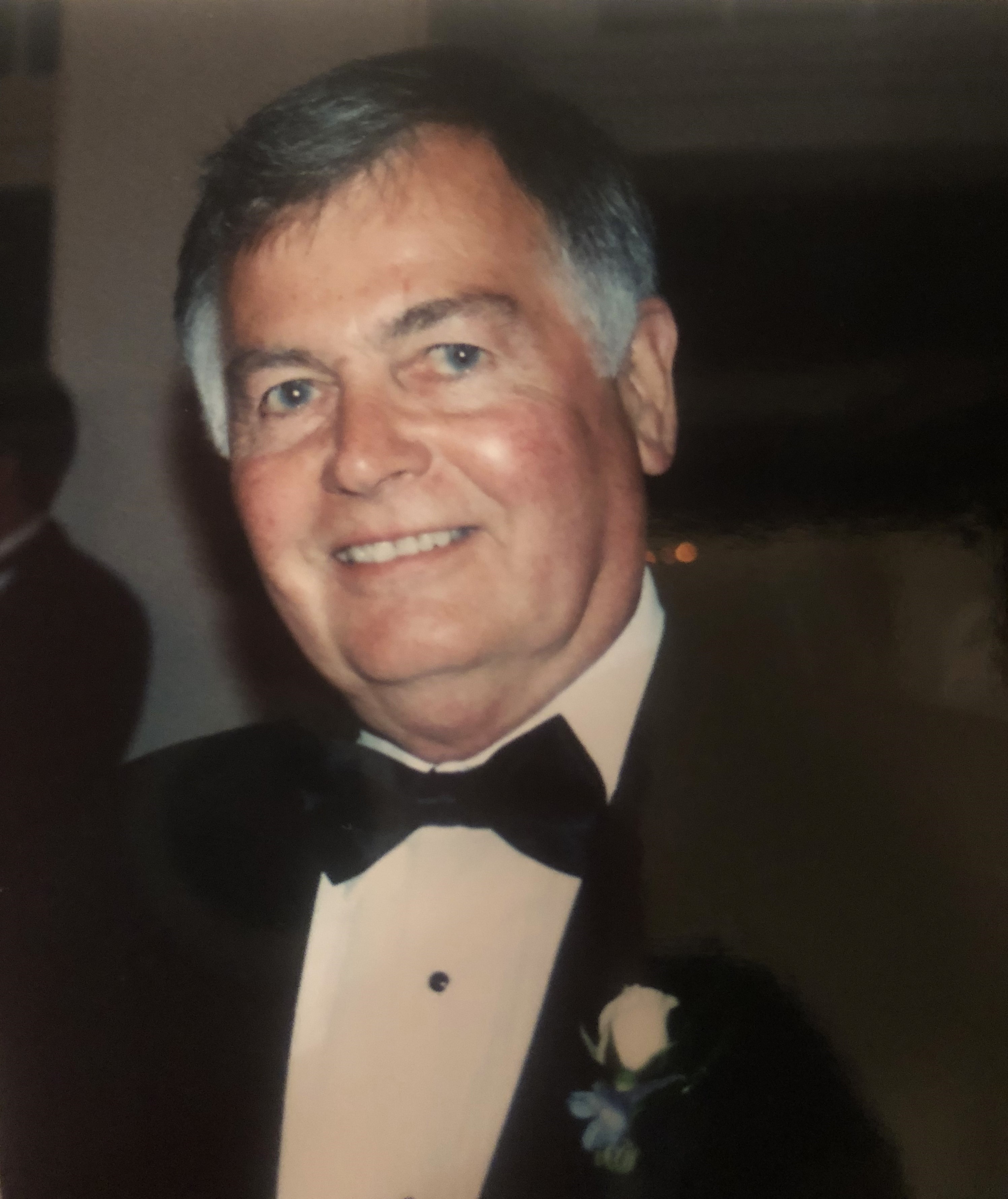 Lieutenant Colonel Jeremiah "Jerry" Christopher Kelley (Ret.) passed away peacefully on October 20, 2023 under hospice care on Wilmington Island in Savannah, Georgia.
Jerry was born in Mitchell, Georgia on June 10, 1934 to Sara and Horace Kelley. He later graduated from the Georgia Institute of Technology with a degree in Mechanical Engineering. Upon graduation, he was commissioned to the United States Air Force. He was a pilot in the MATS Division and flew C-130 planes. He retired from the military to Savannah, Georgia, and worked for the City of Savannah as an Engineer prior to his full retirement.
He was predeceased by his parents, Horace C. Kelley and Sara Proctor Kelley, and his son Jeremiah "Jay" C. Kelley III. He is survived by his former wife, Lois A. Kelley;his daughter Mary Kelley Douglass (Jeff), Atlanta, GA; his sister, Carolyn Kelley Hatcher, Albany, GA; his daughter in law, Laine Kelley Eubank, Savannah, GA; and his grandchildren, Jeremiah "Court" Kelley IV, Isabella Kelley, Jack Clark Kelley, William Douglass, and Sara Douglass.
A private family service will be held.
GUEST BOOK
You get to fly again …
- Beth Brumer and John Powell , Gulfport , Florida
I am so sorry for your loss. Jerry was very special, kind, and loving. He cared deeply for his family.
- Joan, Savannah, Georgia
Flown West. Not alone, but into the company of friends. Poppe and Kurt Nezbeda, Savannah Georgia
- Kurt Nezbeda, Savannah, GEORGIA
Dear Lois, Mary and Carolyn, We are sorry for your loss and offer our sincerest condolences. Jerry was a good friend, and will be missed by all.
- John and Kathy Miskiewicz, Savannah, GA
Jerry was a brilliant man with a twinkle in his eye. He had a wicked sense of humor. He longed for his days in Mitchell and he loved his family dearly … especially his " sista". Much love to the Kelley family.
- Debbie Hambley, Albany, Georgia
Love and Blessings to Lois and all Jerry's family! So many memories!
- Jackie, Albany, Ga
I'm praying for your family.
- Joan, Albany, GA
Carolyn, I'm so sorry for your loss. You and your family are in my thoughts and prayers.
- Melissa Decker , Savannah , Ga.
Our thoughts are with our dear friend Carolyn and the rest of the Kelley family. May he rest in eternal peace and may light perpetual shine upon him.
- Scott & Gennie Marcus, Albany, Georgia
Our thoughts and prayers are with the entire family. We live across the street from Carolyn, and she is so special to us. Blessings to all of you.
- Joan Gaines Burns, Albany, Georgia
Carolyn, I am so sorry for your loss of your brother. Siblings always take a part of your heart with them! Prayers for peace and lots of happy memories during this trying time.
- John and Lane Norto , Albany, Ga
Prayers for your family. So sorry for your loss.
- Virginia Johnson, Albany, GA
Carolyn, I'm so sorry for the loss of your brother. I'll be keeping you and your family in my thoughts.
- Beverly King, Albany, Dougherty
Grandfather Jerry, you were truly one of a kind with a lovely sense of humor. I will never forget the memories Bella and I had as a kid. Aside from swimming at your pool in Bull River, I will never forget the Beef O' Brady's excursions whenever spending time with you. There was that one small arcade room where we played games, and no matter how much we bugged you quarters were always waiting for us. Fly high Jerry! Love you with all my heart ❤️
- Jeremiah Christopher Kelley IV, Savannah , Georgia
Rest in peace Jerry. Diane Jakubiec (previously employed YMCA)
- Diane , Tybee island, Ga
I am so sorry for your loss. I first met Jerry when I was assigned to Dover AFB in 1964, and immediately became friends while working on his Triumph TR3 and small sailboat repairs. I remember he was always tinkering with some project while sucking on his pipe. At that time he was flying the C-133 aircraft and I was flying the C-124 aircraft, but he had previously been a SAC B-47 pilot. We were both assigned to Cam Ranh Bay, RVN in January 1966 to to set up/create the 608th Military Airlift Support Group Command Post which ultimately became the big MAC Supply Depot for all of Southeast Asia. We both volunteered to fly the Base Operations C-47 aircraft mission on our off days from command post duties. In later years my wife Carolyn and children and I visited Jerry and Lois and family at their home in Savannah. I shall always remember the times Jerry and I lived/worked together in Vietnam and Savannah.
- Lane Chandler, Tucson, AZ
Rest Jeremiah, aka "Jerry", until you hear at dawn, the low, clear reveille of God. Thank you for your service to this nation. Career U.S. Air Force. Lt. Colonel.
- Harry Simpson, Buckeye, Arizona
Services under the direction of:
Fox & Weeks Funeral Directors, Hodgson Chapel
912-352-7200
A Private Service Will Be Held