We have been made aware that families being served by Fox & Weeks are being contacted by individuals requesting payment over the phone. Fox & Weeks will not contact a family requesting payment over the phone. Please contact the Savannah Police Department immediately if you are contacted and asked to make payment over the phone. Please contact Fox & Weeks if you have any questions.
Celebrating the life of
David (Rick) Richard Smith, III
Passed away on October 19, 2023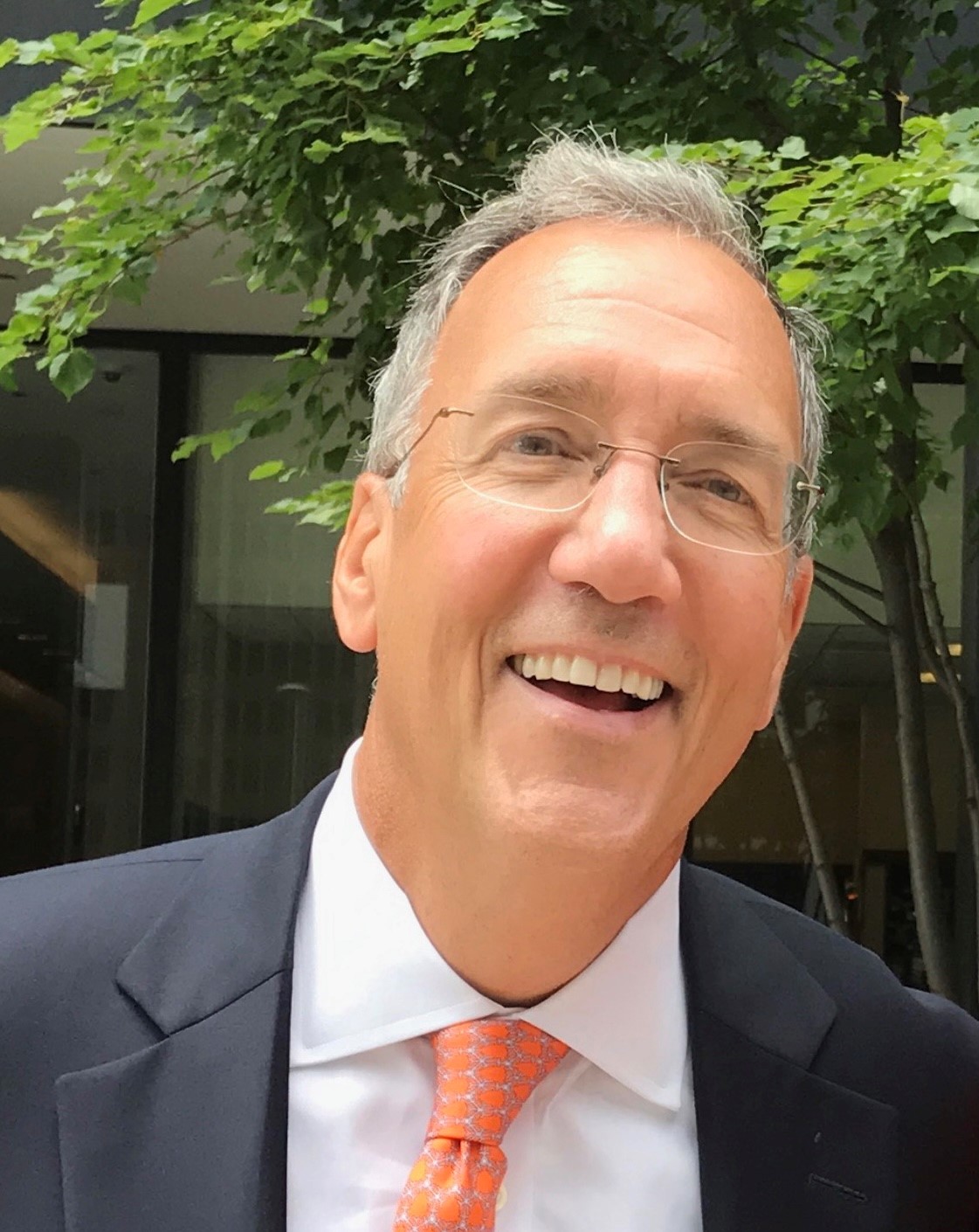 David Richard "Rick" Smith, III of Savannah, GA, formerly of Rye, NY, and Wellesley, MA, died peacefully in his home on October 19th after a courageous two-year battle with ALS.
Rick was born in East Walpole, MA, in 1958 to the late Shirley March Smith and David Richard Smith, Jr. He graduated from Milton Academy, Vassar College, and received his M.B.A. from Vanderbilt University.
He enjoyed a successful career in institutional investment management as a portfolio manager, retiring from DWS Group in New York as a Managing Director in 2022. He previously worked at MFS Investment Management in Boston and Salomon Brothers in Atlanta and New York.
Rick had many interests, including music, sports (particularly the Red Sox), travel, and wine. Additionally, he loved hiking in the White Mountains, running, golf, and, in more recent years, sailing and squash. He will be remembered as thoughtful, determined, witty, and as someone who deeply cared about his family and friends.
Rick is survived by his wife of forty years, Melanie Welch Smith; three children, Gardner Richard Smith of Newport Beach, CA, Eleanor Welch Smith of San Francisco, CA, and Nathaniel Curry Smith of Savannah, GA; and his sister, Sue Smith Bass (Larry) of Bradenton, FL.
A graveside service was held on Wednesday, October 25, at Greenwich Cemetery in Savannah. Family and friends are invited to a memorial service at Christ's Church in Rye on Friday, November 3rd, at 11 a.m.
In lieu of flowers, donations may be made to Emmaus House, 18 Abercorn Street, Savannah, GA 31401 (unitedministriessavannah.org/membership) or the ALS Association, 1300 Wilson Boulevard, Suite 600, Arlington, VA 22909 (als.org).
GUEST BOOK
We are so sorry to hear of your loss. Your family is in our thoughts and prayers. Hollis and Elaine
- Elaine W Ferguson, Dallas, OR
Sending healing thoughts to all of you, remembering my friendship with Rick during our time at Milton Academy, remembering his smile and kindness, sad about what he endured.
- Elisabeth "Lisa" Simpson, Miami, Fl
Sad news . Our hearts go out to Melanie, Gardner, Eleanor and Nathaniel and we will pray for you and Rick. He was a wonderful husband and father and will be missed by so many.
- Charlotte and Ben Sullivan, Rye, Ny
Uncle Rick will be deeply missed. He loved you all very much.
- Grant Gillespie, New York, NY
My thoughts and best wishes are with Rick's amazing family. I am so sad to hear this terrible news. I had the great pleasure to work with Rick for over 15 years and many years sit near him. We were friends, not just co-workers. Rick was a role model as a father and a son. I always admired how he spoke with his children on the phone, patient and understanding, through their college years. Always so caring of his elderly father. Smart, kind and generous. I'm sorry Rick's plans set for Georgia were cut way too short. I will miss him.
- Marc Salant, Saddle River, NJ
Rick has been a very important colleague and mentor for me since I first entered financial services company. He has also been a great partner in the mutual fund business. His passing is a great loss to many who benefitted from his considered views. On behalf of the commodities team, I wish to share my deepest condolences for the family.
- Darwei Kung, West Harrison, NY
Dear Smith Family, We were deeply touched when we learned that Rick passed away so soon after retiring. Both of us were colleagues of his and we miss bumping into him in the office and having fun and interesting conversations about so many different topics. We're very sorry he didn't get to enjoy more precious time with his family. Wishing all of you a lot of strength to cope with the loss while keeping the good memories in your hearts - we certainly will keep him in ours. Our sincere condolences, Sebastian and Sonja Werner
- Sonja & Sebastian Werner, New York, NY
Services under the direction of:
Fox & Weeks Funeral Directors, Hodgson Chapel
912-352-7200
Graveside Service

10:00 a.m. on Wed, October 25, 2023

Greenwich Cemetery
330 Greenwich Road (map)


Savannah GA 31404

912-651-6843