Matt Weeks a celebrity bowler for Savannah AMBUCS Bowlapalooza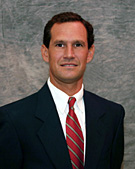 Fox & Weeks Vice President Matt Weeks is proud to be a Celebrity Bowler for the 2014 Savannah AMBUCS Bowlapalooza on October 11 at Savannah Lanes on Tibet Avenue.
In 1965 the Savannah Chapter of AMBUCS established a bowling league for special needs children and the league was eventually expanded to include all ages. In 2012, the Savannah AMBUCS chapter re-introduced the special needs children's bowling league and has dozens of participants each week. Bowlapalooza is one of the biggest fund raisers each for Savannah AMBUCS and helps provide the organization with the resources to continue helping physically challenged children and adults.
AMBUCS™ is a non-profit service organization consisting of a diverse group of men and women who are dedicated to creating mobility and independence for people disabilities. Local Savannah AMBUCS members fulfill our organization's mission by: - Providing funding for weekly adult & monthly adolescent bowling leagues. - Providing AmTryke® therapeutic tricycles to individuals unable to operate a conventional bike. - Awarding college scholarships for therapy degree programs. Click the
Savannah AMBUCS website
and scroll down to Matt's photo to contribute to the campaign!