We have been made aware that families being served by Fox & Weeks are being contacted by individuals requesting payment over the phone. Fox & Weeks will not contact a family requesting payment over the phone. Please contact the Savannah Police Department immediately if you are contacted and asked to make payment over the phone. Please contact Fox & Weeks if you have any questions.
Fox & Weeks giving cardinal ornaments as gifts this holiday season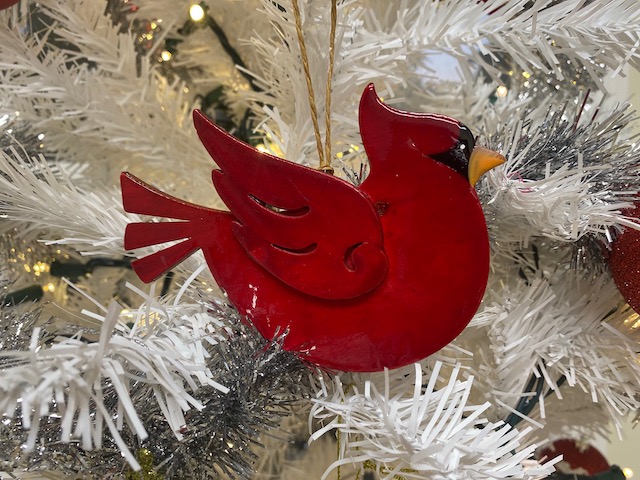 The Legend of the Cardinal
A cardinal represents a loved one who has passed. When you see a cardinal, the legend says that the loved one is visiting you. The cardinal usually appears when you most need your loved one or are missing them greatly. The cardinal also makes an appearance during times of celebration as well as despair to remind you that you are never alone.
The Fox & Weeks family joins together annually to decorate a cardinal-themed Christmas tree during the holiday season to honor we have served who lost a loved one. This year we are offering.a gift to anyone in the community who has lost someone and would like a small way to remember them during the holidays. Call Fox & Weeks at (912) 352-7200 and share the name of the loved one you are missing, and we will create a customized cardinal ornament for you to keep. Just a small gesture of our appreciation. Fox & Weeks - always here when you need us.