Fox & Weeks awards grant to Royce Learning Center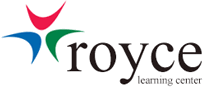 Fox & Weeks awarded a $1,000 grant from the Matthew's Children's Foundation to Chatham Academy at Royce Learning Center.
The grant will be used to assist with the purchase of new Chromebooks. Chatham Academy continues to use Google Classroom, which enables students to participate within the classroom, independently, and collaboratively.
Fox & Weeks is a long-time supporter and and advocate of Royce Learning Center and Chatham Academy, having now presented more than $5,000 in Matthew's Children's Foundation grants to the facility.
"Fox & Weeks is honored to continue being able to support important organizations in our community such as Royce Learning Center through the Matthews Children's Foundation," said Fox & Weeks Vice President Matt Weeks. "We are especially privileged to be able to present these funds to Chatham Academy at Royce as we continue to maneuver through the COVID pandemic."
Chatham Academy at Royce is one of five programs at Royce Learning Center. They have been educating students in grades 1 – 12 with Learning Disabilities, ADHD and other similar differences in the Savannah community since 1978. Their goal is to help each student reach their potential both academically and socially.
Visit Royce Learning Center to learn more about all of the Royce programs and Chatham Academy.