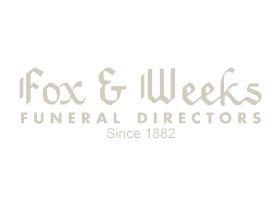 Celebrating the life of
William Bruce McCain
September 06, 1931 - January 23, 2019
Loving and devoted Father and Husband with a passion for reading and education.
Services under the direction of:
Fox & Weeks Funeral Directors, Hodgson Chapel
912-352-7200
Memorial Service

2:00pm

-

Saturday, March 02, 2019

St. Peter's Episcopal Church
3 West Ridge Rd. (Map)


Savannah, Georgia 31411



598-7242

May the thoughts of knowing that friends and family share in your grief be of comfort to the McCain family our for your loss "Psalm 147:3" and "2 Corinthians 1:3,4"
—Sheila, Lawrenceville ,
May God plant his fence of comfort around you at this time of sorrow. Your family is in my family's prayer.God Bless
—Pamela Hardin, Columbia, Mo
With sadness we send condolences to Dear Susan and the family. We remember Bill with love. It was a special time when you all were here with us in Hinsdale. Take comfort that Bill was a great man and he is now with the Lord. Sincere love Michael and Kathleen
—Michael and Kathleen Worrall and Family, Darien, Il
SAVANNAH - William Bruce McCain, 87, died peacefully on January 23, 2019.  Bill was born on September 6, 1931 in Oak Park, IL; he lived in Hinsdale, IL before retiring to Savannah, GA. Having graduated from Oak Park HS, he received a BS in Mechanical Engineering in 1953 from Illinois Institute of Technology.  He served as an engineering instructor in the US Army at Ft. Belvoir, VA from 1953 to 1955. He married his beloved Susan Ann Elwell in 1961.
He joined his family's business, Chicago Machinery Laboratory, in 1953.  After becoming President and CEO in 1969, he facilitated the company's transition to McCain Manufacturing Corporation. Active in the graphic arts industry, he traveled globally.  As an inventor, he collaborated on over 40 graphic arts machinery patents. He served as President of the National Printing Equipment and Supply Association (NPES); as Chairman of the Graphic Arts Show Company, he increased industry advocacy for smaller manufacturers.
A longtime member of Grace Episcopal Church, Hinsdale, IL, he served on the Vestry and as Junior and Senior Wardens, and led the 1990 Rector Search Committee.  He served on the Commission on Ministry of the Episcopal Diocese of Chicago.
Education was of lifelong importance to him.  At University of Chicago, he served on the Council on the Graduate School of Business.  At Illinois Institute of Technology, he served as President of the Alumni Association Board of Directors, and later as Trustee, Life Trustee and Trustee Emeritus.
His keen mind appreciated wittiness and took pleasure in wordplay with family and friends.  An avid reader with wide-ranging interests, he enjoyed current events, mysteries, humor and history.  He was a passionate golfer and lifelong wingshooting sportsman who held memberships at Duck Island Club, Forest City Gun Club, Hinsdale Golf Club, The Landings, Union League Club of Chicago and Social Studies Club of Hinsdale.
Surviving are his wife, Susan Elwell McCain; his daughters: Heather McCain, Laurel Haarlow (Bill) and Catherine Burgess (Andy); his grandchildren: Alison and Lael Burgess; and Bill, Ellie and Ann Haarlow.
A Celebration of Life service will be at Saint Peter's Episcopal Church, 3 West Ridge Road, Savannah, GA 31411 on Saturday, March 2, 2019 at 2:00 p.m. with reception following in the parish hall.
In lieu of flowers, remembrances may be made to the William B. and Susan E. McCain Scholarship Fund, Illinois Institute of Technology, 10 W. 35th St., Suite 1700, Chicago IL 60616, www.iit.edu/give (Online Designation: McCain Scholarship), or to Saint Peter's Episcopal Church, (Memo: In Honor of Wm McCain), 3 West Ridge Road, Savannah, GA, 31411.

SHARE YOUR CONDOLENCES

GUEST BOOK
May the thoughts of knowing that friends and family share in your grief be of comfort to the McCain family our for your loss "Psalm 147:3" and "2 Corinthians 1:3,4"
—Sheila, Lawrenceville ,

Candle tribute lit by Charlie & Janet Bell — Illinois
May God plant his fence of comfort around you at this time of sorrow. Your family is in my family's prayer.God Bless
—Pamela Hardin, Columbia, Mo

Candle tribute lit by Heather Marie McCain — Missouri
With sadness we send condolences to Dear Susan and the family. We remember Bill with love. It was a special time when you all were here with us in Hinsdale. Take comfort that Bill was a great man and he is now with the Lord. Sincere love Michael and Kathleen
—Michael and Kathleen Worrall and Family, Darien, Il