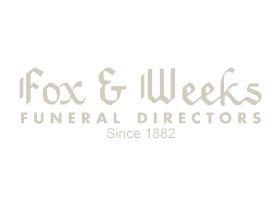 Celebrating the life of
Margaret Curtis Hansen
Passed away on June 26, 2019
Services under the direction of:
Fox & Weeks Funeral Directors, Hodgson Chapel
912-352-7200
Memorial Mass

11:00am

-

Saturday, June 29, 2019

Carmelite Monastery
11 West Back Street (Map)


Savannah, Georgia 31419




Dear Bob, We are so saddened to hear that Margaret passed away. She was a lovely woman who cared for others especially for you. Our children have many fond memories of you and Margaret. We are sorry that we have not contacted you sooner. Our thoughts and prayers are with you. We will keep in touch. Love, Kathy and I
—Edmund Putnam, Lombard, IL
Margaret Curtis Hansen, 83, passed away Wednesday, June 26, 2019 at her residence on Skidaway Island.  She was a communicant of St. James Catholic Church.  A Memorial Mass will be held Saturday, June 29, 2019 at 11:00 a.m. at the Carmelite Monastery Chapel, 11 W. Back Street, Savannah, GA 31419.
Remembrances may be made to the Carmelite Monastery, 11 W. Back Street, Savannah, GA 31419.

SHARE YOUR CONDOLENCES

GUEST BOOK
Dear Bob, We are so saddened to hear that Margaret passed away. She was a lovely woman who cared for others especially for you. Our children have many fond memories of you and Margaret. We are sorry that we have not contacted you sooner. Our thoughts and prayers are with you. We will keep in touch. Love, Kathy and I
—Edmund Putnam, Lombard, IL