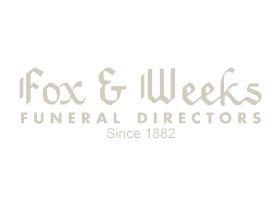 Celebrating the life of
Linda Christine Andersen Dobbs
August 26, 1941 - April 14, 2017
Services under the direction of:
Fox & Weeks Funeral Directors, Hodgson Chapel
912-352-7200
A Celebration of Life will be held at a later date

Sending thoughts and prayers to all. So sorry for your loss but know Linda is back with the love of her life Joe ! May she Rest In Peace and May God's light shine on each and everyone of the Dobbs Family. Peace, Sandy Thompson
—Sandra thompson, Savannah, Ga
Savannah, GA – Linda Christine Andersen Dobbs, 75, of Savannah passed away on Friday, April 14th, 2017, surrounded by loved ones. She was born in Brooklyn, NY, and raised in Chatham, NJ. Linda was preceded in death by her husband of 55 years, Captain Joseph D. Dobbs, along with her father, Arthur Andersen, and mother, Alfhild Strand Cameron.
Linda earned an Associate's Degree from Centenary Women's College in Hackettstown, NJ. Soon after she met her future husband and married in the summer of 1961 and settled in Bernardsville, NJ. Her unwavering dedication and devotion to her husband and her three children was unprecedented.
Linda was instrumental in establishing and growing Dobbs Associates, a real estate firm founded by her husband and headquartered in Bernardsville, from a single location to over twenty offices throughout northern New Jersey supporting over 400+ salespeople. Additional ventures included the formation of Boulderwood Corp. and B.W.B.B. Inc, leading to the development of over 280 acres of residential subdivisions within Bernardsville, such as the development of the Roebling Estate, Stone Fence extension and many others.
In her own right, she was a very successful real estate agent earning many awards and listed/sold some of the area's most prestigious properties during her 20+ year career with Dobbs Realtors, Schlott Realtors and Coldwell Banker.
Linda and Joe moved to Savannah in 1987, where they built their dream home, after falling in love with Skidaway Island ten years earlier during one of the families many RV trips to which Linda always held as some of the best times of her life - being trapped in a camper with her husband, three kids and a 100 pound black lab…
Linda loved living at The Landings and spending time on the local waters with her husband; adventures included trips to watch the Heritage Classic in Harbor Town, to island hopping in the Bahamas aboard the Island Ryder. They turned their love for the water into a business that offered wildlife tours out of Delegal Creek and educated thousands of families, their children and their grandchildren. She always said, "You know behind every great captain there is a great Admiral, first mate and a woman rolling her eyes..."
She is survived by three loving children and five grandchildren: Daughter - Lisa Benasher, husband Steven and daughters Sara Marie and Hannah Adele of Harrisonburg, VA; Sons - Joseph D. Dobbs Jr. wife Rebecca and daughters Catherine Austin, Emily Carol and Olivia Cameron of Charlotte, NC; David J. Dobbs and his wife Marlyn of Johns Creek, GA; Sister - Karen A. Callahan of California; brother - Donald of New Jersey and longtime friends – Nancy, Debbie, and Dianne.
A celebration of life will be scheduled at a future date.
Please sign our on-line guest book at www.foxandweeks.com

SHARE YOUR CONDOLENCES

GUEST BOOK

Candle tribute lit by MJ Dobbs Schaer — Florida
Sending thoughts and prayers to all. So sorry for your loss but know Linda is back with the love of her life Joe ! May she Rest In Peace and May God's light shine on each and everyone of the Dobbs Family. Peace, Sandy Thompson
—Sandra thompson, Savannah, Ga