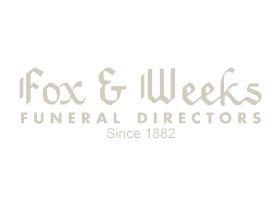 Celebrating the life of
Dr. H. Lee Howard
November 04, 1918 - September 28, 2019
Services under the direction of:
Fox & Weeks Funeral Directors, Hodgson Chapel
912-352-7200
Graveside Service

1:00pm

-

Saturday, October 05, 2019

Greenwich Section of Bonaventure Cemetery
300 Greenwich Rd. (Map)


Savannah, Georgia 31404




I will always remember my. Uncle Lee ?He gave me my first pet . A beautiful White Bunny. We named her Beauty
—Joan Howard Geriner, Savannah, Ga
Dr. H. Lee Howard died September 28, 2019 at The Oaks-Marshes of Skidaway Island in Savannah. He was nearly one month short of turning 101 years old! Born on November 4, 1918, he was raised in Savannah by his parents, Dr. Lee Howard, Sr. and May duBignon Stiles Howard. Dr. Howard received his undergraduate and M.D. degrees from Duke University (1943). He also earned his internship and residency training in Pathology at Duke (1949). In December, 1943, he married Julia Booker of Chapel Hill, N.C. From 1943 to 1946, Dr. Howard was a Lieutenant J.G. . in the U.S. Navy Medical Corp. Earning a combat star, he served in the European Theater on an LST. His tour included the Normandy Invasion on Omaha Beach on D-Day as well as the Pacific Theater. Returning to Savannah in 1949 with his young family, he practiced pathology as a senior partner at Howard Clinical Laboratory until his retirement in 1984. Dr. Howard was also the first Pathologist and director of the residency training program at Memorial Hospital as well as the first medical director of the regional Red Cross Blood Bank. He was a board certified diplomat in Pathology, member of the American College of Clinical Pathology, president of the GA Association of Pathologists and the First District Medical Society, and councilman and chairman of a number of committees of The Medical Society of GA. He had been for many years a communicant of Christ Episcopal Church (now Christ Church Episcopal), where he served as vestryman and senior warden.
Dr. Howard had been actively involved in the Savannah community, including member and vice-chairman of the Metropolitan Planning Commission, chairman of the Urban Renewal Planning Commission and member at its inception, member of the Downtown Rotary Club of Savannah, board member of the Savannah Red Cross, board member and chairman of Family Services, chairman of the Medical Division of the United Way Drive and of the Mayor's Commission on Allied Medical Careers, board member of the Chamber of Commerce, board member and chairman of the Medical Arts Corporation, and board member of the Benevolent Society. After his retirement, Dr. Howard's volunteer activities included the Emmaus House soup kitchen at Christ Church Episcopal, where for many years he was food manager and board member.
He was also a board member of the Coalition on Aging, the United Ministries of Savannah, and the Homeless Authority of Savannah.
Dr. Howard's social organizations included member of the St. Andrew's Society; the Oglethorpe Club, where he was a board member; the Cotillion Club, where he was president and board member; the Century Club, where he was a board member; the Savannah Yacht Club; and other local clubs and societies. An avid lifetime hunter and fisherman, he had been a board member and officer of the Savannah Sports Fishing Club and a member and officer of several regional hunting clubs.
He is survived by his four daughters, Julie Battle Howard of Savannah, Nell Blume and son-in-law Gerald and Mary Moore and son-in-law David of the Atlanta area, and Alice Nightingale and son-in-law Troup of Brunswick; five granddaughters - Jennifer Blume Wise, Julie Blume, Laura Moore Catone, Catherine Moore and Louisa Nightingale; one grandson, Brailsford Nightingale; three great-granddaughters and one great-grandson. He is also survived by his brother Harry Howard and sister-in-law Louise Howard as well as a number of nieces and nephews. Dr. Howard is predeceased by his wife of 74+ years, Julia; and siblings Dr. Robert Howard, Dr. John Howard and May Howard Zipperer. The family would like to express appreciation to those staff at The Oaks of the Marshes who provided special attention to and care for Dr. Howard over the years.
Graveside Memorial Service: Greenwich Section of Bonaventure on Saturday, October 5 at 1:00 p.m. Following the service, please join the family for a gathering at The Dockhouse, The Savannah Yacht Club, 2-3:30 p.m.
Remembrances: American Red Cross of S.E. GA (41 Park of Commerce Way, Bldg. 200, 31405, Attn: Lisa T.)
or
America's Second Harvest of Coastal GA (2501 E. President St., 31404)

SHARE YOUR CONDOLENCES

GUEST BOOK