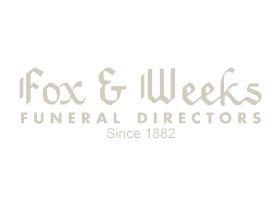 Celebrating the life of
Charles Edward Cole
July 11, 1955 - May 18, 2019
Services under the direction of:
Fox & Weeks Funeral Directors, Hodgson Chapel
912-352-7200
Celebration of Life

5:30 p.m.

-

Thursday, July 11, 2019

Residence
1116 Lovell Avenue (Map)


Tybee Island, GA 31328




Charles Edward Cole died unexpectedly on Saturday, May 18, while visiting Savannah, Georgia, his childhood hometown. A residence of Longmont since 2002, Charles had planned to return to Savannah to live part-time and had just purchased a home three days before his death.
Charles was born in Savannah July 11, 1955 to Ernestine and Thomas Graham Cole. A graduate of Southern Technical Institute, he also held a master's degree in computer science from Mercer University. His dedication to his career took him away from Savannah and through the years he held several senior database IT positions with AT&T, Verizon, Hewlett-Packard, and Hunter Douglas. He was most recently employed as a Senior Data Management Administrator with IBM in Boulder.
Charles was a person of strong character with a warm smile and keen sense of humor. He was dedicated to his work and his family and cared deeply about the needs of others. Charles had been active since childhood. While growing up on Tybee Island, he played baseball and basketball and was an avid waterskiing athlete, winning several awards. Most days, Charles could be found at the gym, swimming lanes in one of Longmont's city pools, taking a yoga class, hiking Boulder County trails or cycling with his friends along the front range.
Charles is survived by his sons, Zachary Cole (Rachel), Matthew Cole, Jonathan Cole, siblings Slade Cole (Carol), Frances Cole Whitlow, and Laura Cole Heisey (Augustus); nephews Slade Cole, Paul Whitlow; nieces Marilyn Cole, Kathryn Matthews; great nieces Bea and Nora Bedingfield, Mallory and Callan Matthews; and his beloved friend Sandi McCann, her family Hannah (Jacob), and Mary-Caroline Perry.
A Celebration of Life will be held for Charles on his birthday, July 11th, at 1116 Lovell Avenue, Tybee Island, GA, 5:30 to sunset.

SHARE YOUR CONDOLENCES

GUEST BOOK