Celebrating the life of
William Maurice "Buck" Love
October 01, 1936 - March 17, 2023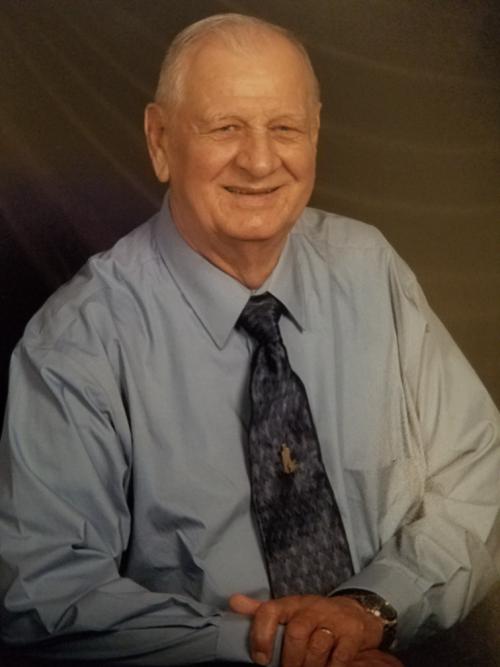 William Maurice "Buck" Love, 86, of Savannah, GA, died Friday March 17, 2023 at Abercorn Rehabilitation, surrounded by his loving family.
William was the beloved husband of Nancy Lee Hodges Love, father of adopted son, Anthony Len Love, (wife Patricia) and a devoted father to Ava Lisa Pair Bailey and Robert Louis Pair Jr., (wife Zoey).
William was born in Savannah, and was a Boiler Maker by trade. He was a part-time shrimper and captained the shrimpboat Breezewood. He was a member Immanuel Baptist Church.
William was preceded in death by his father, Sidney Olzator Love;and his mother, Doris Estelle Syms Love.
Visitation will be held from 1:00 p.m. until 2:00 p.m. on Tuesday March 21, 2023 at Fox & Weeks Funeral Directors, Hodgson Chapel. Funeral service will begin at 2:00 p.m. at the funeral home with Rev. Lane Sanders officiating. Burial will be in Forest Lawn Memory Gardens.
GUEST BOOK

A candle has been lit!
- Tony & Patty Love, Easley , SC

A candle has been lit!
You will be missed Papa
- Dana Sherrod, Richmond Hill, Ga
We are so glad we were able to meet Bucky when his grandson Michael and our daughter Ashley got married. We got to hear some of his great stories! You all are in our thoughts and prayers! Andy and Susan
- Susan Sheridan , Easley , SC

A candle has been lit!
Bucky was a kind man. Sending thoughts and prayers xoxo.
- Jennifer Gilmour, Hamilton , GA
Im so sorry to hear of Buckys passing he was a expert boilermaker and always had time to help others improve there skills at the trade it saddens me to know he is gone may God bless his family
- jimmy allen, polk city , florida
Deepest Condolences: Thinking of your family often. May God Bless each of you .
- Anne and Barry Cobb, Guyton, Ga.
Services under the direction of:
Fox & Weeks Funeral Directors, Hodgson Chapel
912-352-7200
Visitation

1:00 p.m. until 2:00 p.m. on Tue, March 21, 2023

Fox & Weeks Funeral Directors, Hodgson Chapel
7200 Hodgson Memorial Drive (map)


Savannah GA 31406

912-352-7200