Celebrating the life of
Dale Alan Galley
March 24, 1949 - January 14, 2022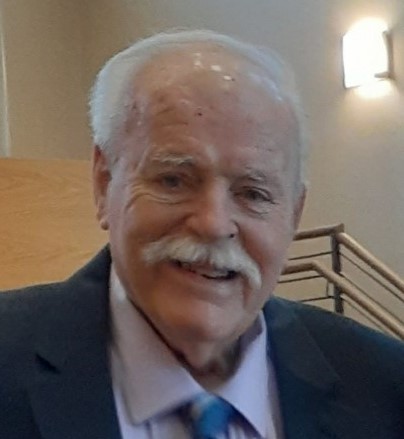 Dale Galley passed away peacefully on Friday, January 14th, 2022 at Memorial University Medical Center in Savannah, Ga. surrounded by his loving family. He was born in Grinnell, Iowa on March 24, 1949 and moved to Penfield, NY in 195 6 where he lived until he joined the Navy and spent 6 years aboard the aircraft carrier, Franklin D. Roosevelt. He was predeceased in death by his parents Tom and DeeDee Galley, and brothers Dave and Bruce Galley. He leaves behind his wife of 36 years, Eileen; three children, Jennifer Majewski (Jeff) of Amherst, NY, Paul Paradowski (Julie) of Savannah, and Mark Paradowski (Lisa) of Lancaster, NY. He is also survived by his brother, Daniel Galley (Lora); sisters, Denise Clark and Sandra Kleiner (Richard) of Adams, MA; nine grandchildren; five great-grandchildren; several nieces and nephews.
Dale was a member of the Knights of Columbus Council 10579 as well as the Men's Club at St. Peter the Apostle Church on Wilmington Island. He enjoyed being known as
the "eggman" when cooking at the Knights monthly breakfast as well as serving Coffee and donuts to parishioners each month after mass.
He is also a lifetime fan of the Buffalo Bills and a member of the Buffalo Bills(Mafia) GO Bills
Visitation will be held from 10:00 until 11:00 a.m. on Saturday, January 22, 2022 at St. Peter the Apostle Catholic Church, with a funeral mass following at 11:00 a.m., with military honors.
In lieu of flowers the family requests that memorial donations be made to the American Diabetes Association.
GUEST BOOK
Dear family and friends of Dale: As you walk through this pain and loss consider our Father's assurance - "What no eye has seen, nor ear heard, nor the heart of man imagined, what God has prepared for those who love him." 1 Corinthians 2:9
- Robert & Patricia Galley, Waxahachie, TX
Eileen so sorry for your loss. Prayers for you and your family
- Constance Wilson, Savannah, GA
Eileen, So very sorry for your loss. My thoughts and prayers are with you and the family. If I can be of any help for you , please let me know, right down the street any time.
- Pat Parrish, Savannah, GA

A candle has been lit!
Sending love and prayers to extended family. Sorry for your loss. ( Georgia Neilsen's daughter Heidi)
- Heidi Flowers, Broomfield, CO
Please accept our prayers. Thinking of you all.
- Kristopher Neilsen, Brighton , CO
Eileen and family we are so sorry for your loss. Our sympathy and prayers to all of you at this difficult time.
- Ron and Sue Brandt, Cheektowaga , NY
Eileen, sending our love and prayers at this difficult time. We will always remember the fun Trivia games and our enjoyable visits with you and Dale. He was taken too soon but God must have needed him home.
- Dave and Gail Boersma, Perry, NY
So sorry. I enjoyed my time with Dale and cracks a few eggs with him at the KOC meetings
- Bill Thompson, Savannah, GA
I met Dale in 1994 when I joined the Cheektowaga Recycling Department He was a driver I was a laborer. Although most of the senior drivers were rotten and nasty to the new laborers Dale was a perfect mentor. He was one year older than me but well smarter beyond his years on how to be nice to people. He treated me great and treated all the guys great.. Even now when I go by his house on Harlem Rd (near the 33) I think of him and smile about the good times we shared together at work. I wish we could have more time together in our department but I moved on to other departments, but never forgot about what a great man he was. God bless Dale and his family!
- Dennis OBrien, Cheektowaga, New York
Knowing Dale was knowing his smile and positive attitude. He and I were both members of Penfield Baptist Church when we were in high school, and I remember many youth group outings with Dale. He was a genuinely kind and amiable person. I'm so sorry for your loss.
- Sandy Smeltzer, SYRACUSE, NY
So sorry to hear of Dale's passing he was a great friend through grade school and high school. I send my condolences to his family and my prayers too.
- Klaus Peterson, Rio Communities , New Mexico
Services under the direction of:
Fox & Weeks Funeral Directors, Islands Chapel
912-898-0900
Visitation

10:00 a.m. to 11:00 a.m. on Sat, January 22, 2022

St. Peter the Apostle Catholic Church
7020 Concord Road (map)


SAVANNAH GA 31410

912-897-5156
Funeral Mass

11:00 a.m. on Sat, January 22, 2022

St. Peter the Apostle Catholic Church
7020 Concord Road (map)


SAVANNAH GA 31410

912-897-5156