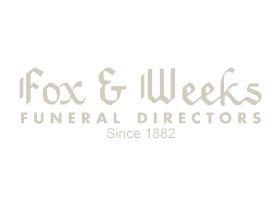 Celebrating the life of
William C. "Bill" Porter
Passed away on September 08, 2019
Services under the direction of:
Fox & Weeks Funeral Directors, Hodgson Chapel
912-352-7200
Graveside Service

11:00am

-

Monday, September 16, 2019

Bonaventure Cemetery
330 Bonaventure Road (Map)


Savannah, Georgia 31404



912-651-6843

I would like to extend my condolences to Bill's loved ones during this time. It is my prayer that you all experience the comfort that only our loving God can provide. He is especially close to us during trials. "Do not be anxious over anything, but in everything by prayer and supplication along with thanksgiving, let your petitions be made known to God; and the peace of God that surpasses all understanding will guard your hearts and your mental powers by means of Christ Jesus." - Philippians 4:6,7
—DS , Savannah , GA
William C. "Bill" Porter, 94, of Atlanta, Georgia, died September 8, 2019, at Brighton Gardens of Buckhead.
Bill was born November 23, 1924, in Duncan, Oklahoma, the son of the late Mr. and Mrs. Ernest E. Porter, Sr. He lived his early life in Oklahoma and then moved to Atlanta. A Navy veteran of World War II and a retired Commander from the Navy Reserve, he was proud to have been able to serve his country. After the war Bill graduated from the University of Miami and returned to Atlanta. He owned an independent insurance company for many years.
Survivors include his dearly beloved wife of 47 years, Mary Brewin "Bette" Porter; two nephews, Robert R. Brewin III (Jeni) of Lake City, FL, and Thomas H. Brewin of Lakeland, Florida; two nieces, Janice Porter West (Carter) of Niceville, Florida, and Patti Porter Fitch (Dennis) of Gulf Breeze, FL; three great nephews Robert R. Brewin IV (Holly) of Lake City, FL, David T. Brewin (Kelly) of Macclenny, FL, and Christopher J. Brewin of Lakeland, FL; cousins Kathleen Brewin Lewis (Jeff) of Atlanta, GA, Benjamin Brewin Lewis of Atlanta, GA, and Rosemary Lee Lewis of New York, NY. He was preceded in death by his brother, Ernest E. Porter, Jr.
A graveside service will be held on September 16th at 11:00 o'clock a.m. at Bonaventure Cemetery in Savannah, GA.

SHARE YOUR CONDOLENCES

GUEST BOOK
I would like to extend my condolences to Bill's loved ones during this time. It is my prayer that you all experience the comfort that only our loving God can provide. He is especially close to us during trials. "Do not be anxious over anything, but in everything by prayer and supplication along with thanksgiving, let your petitions be made known to God; and the peace of God that surpasses all understanding will guard your hearts and your mental powers by means of Christ Jesus." - Philippians 4:6,7
—DS , Savannah , GA