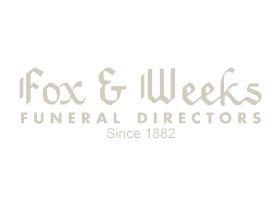 Celebrating the life of
Walter J. Stark
March 21, 1929 - November 23, 2017
Services under the direction of:
Fox & Weeks Funeral Directors, Hodgson Chapel
912-352-7200

Be the first to write a condolence or story to share with the family...
Walter John Stark died in his home in Savannah, Georgia on November 23, 2017. He was under the care of Hospice of Savannah. Walter was born in Marienbad, Czech Republic on March 21, 1929 and obtained a degree in engineering in Frankfurt, Germany. Walter emigrated to the United States in 1957 and gained his citizenship in 1972.
He was employed by Henry Pratt Company as a sales engineer until he retired.
Walter is survived by his wife Olivia Susan Stark, his eldest son John Stark and wife Serena, his son David Stark and his grandchildren, Ethan, Christian, and Gemma. Both sons live in California. Walter is also survived by his sister Marianne Hoffman and her daughter Caroline of Frankfurt Germany.
Walter and Susan were married for fifty-one years and have been residents of Philadelphia, Pennsylvania, Bradenton Florida, and most recently, Savannah Georgia for the past ten years.
The family will have a private service at the residence.
Please sign our online guestbook at www.foxandweeks.com

SHARE YOUR CONDOLENCES

GUEST BOOK