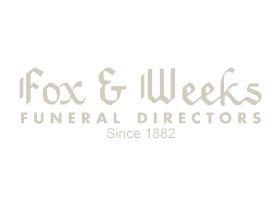 Celebrating the life of
Vivian Fay Poythress
August 31, 1938 - May 18, 2017
Services under the direction of:
Fox & Weeks Funeral Directors, Islands Chapel
912-898-0900

My prayers are with all of you
—Fernando Perez, Savannah, GA
Please know that my thoughts and Prayers are with the family. I lost a long and very dear friend in Viv.
—Alice Nessola, Savannah, Ga.......
Vivian Fay Poythress died late Thursday night, May 18, 2017 at Candler Hospital after a long illness.
Vivian was born August 31, 1938 in Rio Grande City, Texas.
She was preceded in death by her parents, Clemente de la Fuente and Floriene Cooper de la Fuente. Also by her oldest daughter, Sandra Poythress Harvey.
At an early age, she and her parents moved to McAllen, Texas.  It was while she was living in McAllen, her older sister, Pat, arranged a blind date for Vivian with a young Second Lieutenant, Carl Poythress who was attending Navigator Training at Harlingen AFB, Texas. It was love at first sight and when Carl graduated and was transferred to Charleston AFB, S.C., Vivian and Carl were married at the Charleston AFB Chapel on Nov. 2, 1957.
After Carl was released from active duty, they moved to Savannah, GA in December, 1960. Because of their desire to be on the water, in March, 1967 they built their future and lifelong home on Betz Creek, Wilmington Island.
Vivian loved shopping, fishing and boating, especially cruising with Carl in their boat nearly every year to St. Augustine, Fla. for several days as well as taking weekend trips to Hilton Head and Beaufort, S.C. They also cruised to the Bahamas and to Key West Fla.
Vivian was also an active member of St. Francis Episcopal Church, looking forward each Sunday morning to see her wonderful friends at the eight o'clock service.
She is survived by her husband Carl C. Poythress, Jr, her daughter Kimberly Garcia (Angel) and grandson Angel Garcia III. Also, her sisters Patricia Kristek (Bob) of McAllen, Texas, and Frances Russell of San Antonio, Texas, as well as a brother Mike Mason (Gloria) of San Antonio, Texas.
Graveside service will be held on Sunday, 21 May at 3 PM in the Greenwich section of Bonaventure Cemetery. Reception to follow at 4 PM at St. Francis Episcopal Church, 590 Walthour Road, Savannah, GA.
Remembrance: St. Francis Episcopal Church, 590 Walthour Road, Savannah, GA. 31410.

SHARE YOUR CONDOLENCES

GUEST BOOK