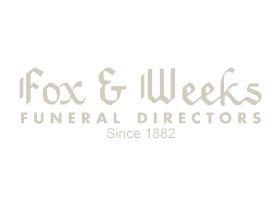 Celebrating the life of
Susann Covert Wallace
Passed away on April 27, 2019
Services under the direction of:
Fox & Weeks Funeral Directors, Hodgson Chapel
912-352-7200
Memorial Service

11:00 a.m.

-

Wednesday, May 01, 2019

Skidaway Island Presbyterian Church
50 Diamond Causeway (Map)


Savannah, Georgia 31411



912-598-0151

Dear John & Family We are very sorry to hear of Sue's passing. We thank the Lord for her life as a loving wife, mother, grandmother and friend. She will be sorely missed. Our prayers and thoughts are with you today and for the days ahead
—Frank & Shirley Melnyk , Sewickley , PA
I am so sad to read the news of Sue's passing. We spent many years together in our book club group. She always had well lthought out coments about the books we read. She will be missed. Her family is in my thoughts and prayers. Bobbie Shaw, Savannah. GA
—Bobbie Shaw, Savannah, GA
I am so sad to receive the news of Sue's passing. I have enjoyed doing Sue's nails for many years. She always spoke lovingly of her family. She will be missed by many. Prayers for her family at this most difficult time of grief. Sincerely, Suzanne Peace
—Suzanne Peace, Pooler , Ga
John and family, I just received a message telling me the sad news. Sue and I were good friends in high school and have kept in touch through the years with Christmas cards. I am so sorry and my prayers are with your family at this time. Sincerely, Virginia
—Virginia (Fox) Parent, Livonia , MI
Susann Covert Wallace, 84, passed away Saturday, April 27, 2019 at Memorial University Medical Center.
Surviving are her husband, John F. Wallace; children, Jane and Mark; grandchildren, Libby, Brooks, Parker and Cait.
A memorial service will be held at 11:00 a.m., Wednesday, May 1, 2019 at Skidaway Island Presbyterian Church.
Remembrances:  The family requests no flowers, donations may be made to the  Colonial Williamsburg Foundation www.colonialwilliamsburg.com or the Humane Society for Greater Savannah, 7215 Sallie Mood Dr., Savannah, GA 31406.

SHARE YOUR CONDOLENCES

GUEST BOOK
Dear John & Family We are very sorry to hear of Sue's passing. We thank the Lord for her life as a loving wife, mother, grandmother and friend. She will be sorely missed. Our prayers and thoughts are with you today and for the days ahead
—Frank & Shirley Melnyk , Sewickley , PA
I am so sad to read the news of Sue's passing. We spent many years together in our book club group. She always had well lthought out coments about the books we read. She will be missed. Her family is in my thoughts and prayers. Bobbie Shaw, Savannah. GA
—Bobbie Shaw, Savannah, GA
I am so sad to receive the news of Sue's passing. I have enjoyed doing Sue's nails for many years. She always spoke lovingly of her family. She will be missed by many. Prayers for her family at this most difficult time of grief. Sincerely, Suzanne Peace
—Suzanne Peace, Pooler , Ga
John and family, I just received a message telling me the sad news. Sue and I were good friends in high school and have kept in touch through the years with Christmas cards. I am so sorry and my prayers are with your family at this time. Sincerely, Virginia
—Virginia (Fox) Parent, Livonia , MI