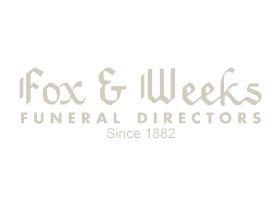 Celebrating the life of
Sally Ann Tettemer Lent
Passed away on April 25, 2019
Services under the direction of:
Fox & Weeks Funeral Directors, Hodgson Chapel
912-352-7200
The funeral service will be private.

My deepest sympathy to the family and friends of Mrs. Lent. At 2 Corinthians 1:3,4 the "God of all comfort and tender mercies" promises to be with each of you. And at 1 Corinthians 15:55-57, God says that "death will be swallowed up forever".Please see jw.org for more encouragement
—Saundra Mitchell, Savannah , Ga
I have many great memories growing up next door to Sally and her family. May she rest in peace. Mark
—Mark Fitzgibbon, Coram, NY
Sally Ann Tettemer Lent, 66, a beloved mother, nanny and friend passed away Thursday, April 25, 2019 at Hospice Savannah, Inc.
Fly with the angels and watch over us as we go through life.  We love you and will miss you more than you will ever know.
The funeral service will be private.

SHARE YOUR CONDOLENCES

GUEST BOOK
My deepest sympathy to the family and friends of Mrs. Lent. At 2 Corinthians 1:3,4 the "God of all comfort and tender mercies" promises to be with each of you. And at 1 Corinthians 15:55-57, God says that "death will be swallowed up forever".Please see jw.org for more encouragement
—Saundra Mitchell, Savannah , Ga

Candle tribute lit by Aimee — New York
I have many great memories growing up next door to Sally and her family. May she rest in peace. Mark
—Mark Fitzgibbon, Coram, NY