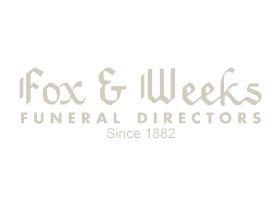 Celebrating the life of
Robert Gardiner Bradbury, MD
April 30, 1932 - February 12, 2017
Services under the direction of:
Fox & Weeks Funeral Directors, Hodgson Chapel
912-352-7200

My condolences to the Bradbury Family on the passing of your loved one. May Jehovah God grant you his peace while you await his promise at John 5:28 [ to resurrect those who have been asleep in death]. May fond memories linger in your hearts and bring you peace in the days ahead. Please visit www.jw.org
—Henry , Lawrenceville , GA
Robert Gardiner Bradbury, M.D., 84, of Frederick, MD died on Sunday, February 12, 2017 after a long courageous battle with Alzheimer's disease at Heartfields Assisted Living and Alzheimer's Care.  He was the beloved husband of Teresa Conley Bradbury.
Dr. Bradbury was born April 30, 1932 in Columbus, GA and grew up in Orangeburg, South Carolina.  He attended Clemson University, then a military college, transferred to the University of South Carolina, graduating in 1954.  He then attended the Medical University of South Carolina in Charleston, South Carolina graduating in 1958.  He served in the United States Air Force in the capacity of a Flight Surgeon, Captain, M.C. and completed his military service in the early sixties.
Dr. Bradbury's medical specialty was interventional and diagnostic radiology completing the residency program at Duke University in 1967.  Dr. Bradbury practiced in a Radiology Group in Savannah, GA for many years.
He was predeceased by his first wife, Charlene M. Bradbury, sons Robert and Steven Bradbury, brother James Bradbury and sisters May Bolin and Mary Jo Welborn.
Surviving in addition to his wife Teresa are daughter Jan Brown, son-in-law W. Morris Brown, III, M.D., grandson Christopher Brown all of Atlanta, GA and grandson Cary Brown of Richardson, TX.  Also, are brother Damon Bradbury, stepsons Kevin Gordon and wife Dawn, Brendan and wife Kiersten Gordon, Jeremy and wife Kristin Gordon, four step-grandchildren and several nieces and nephews.
A visitation will be held at Fox & Weeks Funeral Directors, 7200 Hodgson Memorial Dr., Savannah, GA on Friday, February 24, 2017 from 6-8PM.
A graveside service will be held on Saturday, February 25 at 11AM at the Greenwich Cemetery.
In lieu of flowers, contributions may be made to the Alzheimer's Association, 108 Byte Dr., Suite, 103, Frederick, MD 21702, Attn: Frederick Memory Ball c/o Teresa Bradbury and Dr. Jon Moles or www.act.alov.org/goto/jonmoles-teresabradbury,  St. Jude's Hospital, www.stjude.org, or Carroll Co. Hospice, 292 Stoner Avenue, Westminster, MD 21157

SHARE YOUR CONDOLENCES

GUEST BOOK
My condolences to the Bradbury Family on the passing of your loved one. May Jehovah God grant you his peace while you await his promise at John 5:28 [ to resurrect those who have been asleep in death]. May fond memories linger in your hearts and bring you peace in the days ahead. Please visit www.jw.org
—Henry , Lawrenceville , GA