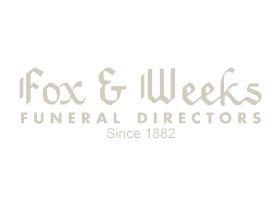 Celebrating the life of
Robert E. Olds
Passed away on July 12, 2019
Services under the direction of:
Fox & Weeks Funeral Directors, Hodgson Chapel
912-352-7200
Memorial Service

2:00pm

-

Sunday, July 21, 2019

Wesley Monumental United Methodist Church
429 Abercorn Street (Map)


Savannah, Georgia 31401



912-232-0191

Be the first to write a condolence or story to share with the family...
In St. Louis, Missouri, nearly 83 years ago, Robert Emmet Olds was welcomed into this world by James and Loretta Olds, who set Bob's foundation for a strong family. In his early years, Bob developed a love for fishing and was drawn to the sea.
As a young, voracious reader, his keen mind was sparked by the intrigue of espionage and service to America. He loved sports from his earliest days. Bob was a lifelong St. Louis Cardinals fan and a talented basketball player in high school and college.
After graduating from Illinois' Quincy College in 1958, Bob attended the U.S. Navy's Officer Candidate School in Rhode Island, where he was commissioned an Ensign. In his brief Naval career, the eventual LT (JG) Olds served at sea on the USS Saline County (LST) and as a communications officer in Morocco. He frequently traveled to Europe as a coach for a Navy intramural basketball team.
In 1961, Bob transitioned from the US Navy and started a 25-year career as an FBI Special Agent, chasing spies in the clandestine world of foreign counterintelligence.
Bob's parents and grandparents planted strong seeds of Christian faith that inspired him and his younger brother, Mike, to build strong, supportive families where every member always has a place to turn.
In 1963, Bob married Barbara Stedman and started their family, eventually being assigned to the Washington, DC area. They enjoyed 25 wonderful years together before Barbara passed away in 1989. Bob and Barbara raised four children; Steve, Cathy, Jenny and Betsy, who all married and stand as the next generation -- with 10 grandchildren, three of whom are married.
In 1991, Dad was blessed to marry Toni Chown, with whom they shared the next 28 years, mostly in Savannah, Georgia. Bob and Toni developed a wonderful group of friends in the Low Country, supported by Toni's family in Beaufort, South Carolina.
As members of Wesley Monumental United Methodist Church, Bob & Toni grew their faith, service and love for the Lord and their fellow man.
Right up to his last days, Bob shared life lessons with family, friends and strangers. He believed you never are too old to learn to fish -- and a bad day on the lake is better than the best day at the office.
When asked by one of his young daughters who Dad loved more, he explained that his girls were like beautiful roses and that he could never love one more than another. Bob praised God for his family's blessings and believed the Lord's abundance is most apparent in the successful growth of the next generation.
An eternal optimist, Bob was the first to say there always is a bright side, we always have something to be thankful for and we have to keep pushing because tomorrow is a new day and we are blessed beyond belief. Amen and Amen!

SHARE YOUR CONDOLENCES

GUEST BOOK