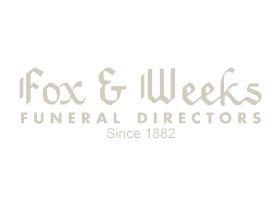 Celebrating the life of
Raymond Dewey Lanier (SSgt. USA, Ret.)
Passed away on October 02, 2019
Services under the direction of:
Fox & Weeks Funeral Directors, Hodgson Chapel
912-352-7200
No services are scheduled at this time.

Be the first to write a condolence or story to share with the family...
Raymond Dewey Lanier (SSgt. USA, Ret.) 86, passed away suddenly Wednesday, October 2, 2019 at home.
He was born in Lawton, Oklahoma son of William D. Lanier and Alma Coy Lanier.  Sgt. Lanier was retired after 21 years in the United States Army.  He served in the Korean Conflict and the Vietnam War and stationed in various military installations around the world and the United States.  After the military, he worked with Gulfstream Aerospace retiring after sixteen years.  Sgt. Lanier was preceded in death by his wife of 52 years, Ursula Hoppe Lanier and brothers, Bill, Neal and Gerald Lanier.
Surviving are his daughter, Alexandra Smith of Savannah; two grandsons, Christopher D. Held and Bernie M. Cobb, Jr. both of Savannah; nephew, Dean Lanier of Jacksonville, FL and two great grandchildren.
At the request of Sgt. Lanier, no funeral service will be held.

SHARE YOUR CONDOLENCES

GUEST BOOK