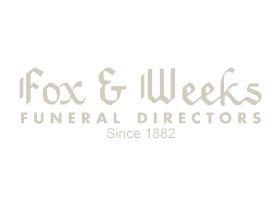 Celebrating the life of
Photios Stavridis
February 28, 1929 - November 17, 2019
Services under the direction of:
Fox & Weeks Funeral Directors, Hodgson Chapel
912-352-7200

I was so sad to here about my good friend mr photios I am a resident assistant i care for mr photios and i grew very close to him my prayers and thoughts r with the family
—Melissa Finnegan, Savannah, GA
May his memory be eternal.
—Eli Panos Karatassos , Savannah , GA
Photios Stavridis, 90, passed away Sunday, November 17, 2019 in Savannah, GA.
Mr. Stavridis was born in Athens, Greece on February 28, 1929, the son of the late Alexander and Theoplasti Stavridis.  He was preceded in death by his loving wife of 56 years, Vasiliki "Vaso". He is the loving father of Toula Stavridis and William Morrissey; cherished grandfather of Christina Vasiliki Morrissey; beloved uncle of nieces and nephews in Greece and the United States.
The family will receive friends from 6:00 p.m. until 8:00 p.m. on Wednesday, November 20, 2019 at Fox & Weeks Funeral Directors, Hodgson Chapel.  A Trisagion service will take place at 7:00 p.m.
A funeral service will be held at 3:00 p.m. on Thursday, November 21, 2019 at St. Paul's Greek Orthodox Church with burial following in Greenwich Cemetery.

SHARE YOUR CONDOLENCES

GUEST BOOK