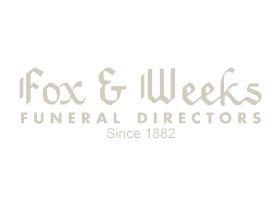 Celebrating the life of
Patricia Ann Weltman Lermond
Passed away on November 10, 2019
Services under the direction of:
Fox & Weeks Funeral Directors, Islands Chapel
912-898-0900
No services are scheduled at this time.

Michelle, I'm so sorry for loss. Prayers and hugs!?
—Betty Walden, Savannah, Georgia
Dear Mr. Edward Lermond & Michelle & David: Very sorry for the deep lost of your loving wife and mother, Mrs. Patricia Lermond. Hope the scriptures at Psalm 37:9-11 & John 5:28-29 and jw.org provides some comfort. With Sympathy, J Jones
—J Jones, Atlanta , Ga
Patricia Ann Weltman Lermond, 83, passed away Sunday, November 10, 2019 at her home with her family by her side. Pat was born September 22, 1936 in rural West Virginia. After high school, she entered Nurses Training at St. Mary's Hospital in Clarksburg, West Virginia. She passed the state board and was awarded R.N. status in 1954. She later married Edward David Lermond that same year. She and Edward were married 65 years until she was called to Heaven. She accompanied him on 14 moves during his military career.
In addition to her husband, Edward David Lermond of Savannah, she is survived by two children, Dr. Michelle L. Wilson of Savannah, and David Lermond of Roanoke, VA, as well as a sister, Jane Raby, and brother-in-law, Thomas Raby of Olathe, KS.
Patricia was a loving wife and mother, and will be sorely missed by all who knew her.

SHARE YOUR CONDOLENCES

GUEST BOOK
Michelle, I'm so sorry for loss. Prayers and hugs!?
—Betty Walden, Savannah, Georgia
Dear Mr. Edward Lermond & Michelle & David: Very sorry for the deep lost of your loving wife and mother, Mrs. Patricia Lermond. Hope the scriptures at Psalm 37:9-11 & John 5:28-29 and jw.org provides some comfort. With Sympathy, J Jones
—J Jones, Atlanta , Ga