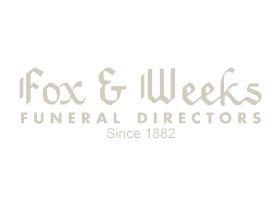 Celebrating the life of
Mary Virginia Pedigo
September 09, 1921 - February 04, 2019
Services under the direction of:
Fox & Weeks Funeral Directors, Hodgson Chapel
912-352-7200
Interment will be in Martinsville, Virginia

Our heartfelt and deepest sympathy to the Pedigo family. May fond memories provide solace for your loss during these most difficult times. God keeps those who have fallen asleep in death in His memory because they are precious in his eyes "Psalm 116:15" and "John 5:28,29"
—Sheila, Lawrenceville ,
Sheila and Carl, We are so sorry about your mom's passing. She was a lovely woman and lucky to have such devoted children as yourselves. Thinking of you every day. Much love, Lizzie and Kip
—Elizabeth Carr and Kip Acheson , Charlottesville, VA
Mary Virginia Pedigo passed away on February 4, 2019 at Habersham House in Savannah Georgia at 97 years of age. Although a Tennessee native, she lived most of her life in Virginia before moving to Savannah in 2011 to be closer to family. She was born on September 9, 1921 to Hobart and Emma Janes. Mary was preceded in death by her parents, three sisters (Betty Fields, Laura Toulouza and Becky Buchanan), and by her husband of thirty-eight years, Carl Sharpe Pedigo, Sr.   She is survived by the following family members, all of whom she loved without reservation: her son, Carl Sharpe Pedigo Jr, (Kathy) of Savannah, daughter, Sheila Anne Pedigo of Richmond, Virginia, two grandchildren, Jason Pedigo, (Susannah) and Jessica Pedigo, and great-grandchildren, Ansley, Marshall and Wesley Pedigo, all of Savannah.
Mary graduated from Virginia Intermont College and was a 1943 graduate of King College in Bristol, Tennessee, where she earned a degree in chemistry. During World War II, she worked as a chemist with Eastman Kodak in the manufacture of military ordnance and with DuPont in support of the war effort. Mary later obtained a teacher's certificate in secondary education, teaching in Virginia and New Jersey. After she and her husband moved to Martinsville, Va., where he started an orthodontic practice, she devoted most of her time to raising her family. She was known for her gracious entertaining, her cooking and her generosity to anyone in need. Among her passions were ACC basketball, golf, sewing and bridge.
Mary always cherished her Blue Ridge Mountains, being born on the west side of the mountains, and living most of her life on the east side. She remained an eternal optimist, always ready for a glass of wine and a good laugh with friends.
Interment will be in Martinsville, Virginia.   Remembrances may be made to the Virginia Athletics Foundation (Men's Basketball), P.O. Box 400833, Charlottesville, Virginia, 22904-4833.

SHARE YOUR CONDOLENCES

GUEST BOOK
Our heartfelt and deepest sympathy to the Pedigo family. May fond memories provide solace for your loss during these most difficult times. God keeps those who have fallen asleep in death in His memory because they are precious in his eyes "Psalm 116:15" and "John 5:28,29"
—Sheila, Lawrenceville ,
Sheila and Carl, We are so sorry about your mom's passing. She was a lovely woman and lucky to have such devoted children as yourselves. Thinking of you every day. Much love, Lizzie and Kip
—Elizabeth Carr and Kip Acheson , Charlottesville, VA