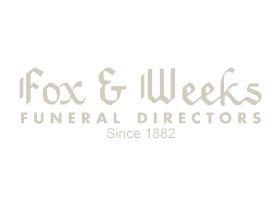 Celebrating the life of
Mary Lee Nelson Lebey
September 23, 1925 - May 28, 2019
Services under the direction of:
Fox & Weeks Funeral Directors, Hodgson Chapel
912-352-7200
Graveside Service

10:00 a.m.

-

Monday, June 03, 2019

Greenwich Section of Bonaventure Cemetery
300 Greenwich Rd. (Map)


Savannah, Georgia 31404




Nancy, So sorry to hear of your mothers passing. I know the peace of the the Lord will be with you! Joanie
—Joanie Nuckel Padilla, ,
My heart weeps deeply at the loss of such a dear friend. We enjoyed many Chapel services at St Johns, not to mention the golf club bingo diners with Mary Lee and Nancy, although I never held a winning card. I never go by their mothers home without a mental greeting to her. The Nelson girls were superlatives in themselves! Marie
—Marie Backus McGaughey, Savannah, GA
Our condolences, we are saddened for her passing and our thoughts are with her family
—Richard and Martie Theise, Savannah, Ga
Girls, I am so sad that you have lost your precious Mother. She was the ultimate lady and will be missed by all who were lucky enough to know her.. Honey Maner
—, Savannah, Ga
MARY LEE WALTER AND FAMILT SO SORRY TO HEAR THIS MAY THE LORD GIVE YOU PEACE AND COMFORT AT THIS LOSS OF YOUR MOM BLESSINGS TO ALL
—HOWARD JARROTT, SAV, GA
Mary Lee Nelson Lebey, 93, passed away on Tuesday, May 28th 2019.  She was born on September 23, 1925, the daughter of Lois Horner and Walter Scott Nelson.
She grew up in Christ Church where she was married and involved for years teaching Sunday school, the Tour of Homes, and chairman of the building restoration committee. In later years she worshipped at St. John's Episcopal.
She had a love for all things beautiful, but her true joy was in her family her home, and her garden, where her special gifts were evident. She was preceded in death by her husband of forty-nine years, Clifford S. Lebey, Jr, her high school sweetheart, with whom she lived through the good times and the hard with grace and faith.
The true legacy to her children was not is status or name, but in a faith that was lived and passed on with grace. We will miss her, but rejoice that she is at home and at peace with generations of loved ones.
She is survived by her children Linda L. Savage (Brent), Nancy L. Solana (David); her grandchildren Brent J. Savage, Jr. (Laura), Lee S. Koh (David) of New York, New York, Page S. Hamrick (Miller), and Nancy S. Littlejohn (Angus); her nine great grandchildren; her sister Nancy Nelson Lewis and several nieces and nephews.
The family wishes to express our grateful heart filled thanks to Sarah Jean Mosley, Irene Blake, Geraldine Thomas, and Linda Mobley for their loving, sweet care.
The funeral will be at the graveside on Monday, June 3 at 10:00 a.m. at the Greenwich section of Bonaventure cemetery.
In lieu of flowers, the family suggest you consider a donation made in Mary Lee's name to Christ Church Anglican at 2020 Bull Street or your favorite charity.

SHARE YOUR CONDOLENCES

GUEST BOOK
Nancy, So sorry to hear of your mothers passing. I know the peace of the the Lord will be with you! Joanie
—Joanie Nuckel Padilla, ,
My heart weeps deeply at the loss of such a dear friend. We enjoyed many Chapel services at St Johns, not to mention the golf club bingo diners with Mary Lee and Nancy, although I never held a winning card. I never go by their mothers home without a mental greeting to her. The Nelson girls were superlatives in themselves! Marie
—Marie Backus McGaughey, Savannah, GA

Candle tribute lit by Norma Taylor — Georgia
Our condolences, we are saddened for her passing and our thoughts are with her family
—Richard and Martie Theise, Savannah, Ga

Candle tribute lit by Laura Savage — Georgia
Girls, I am so sad that you have lost your precious Mother. She was the ultimate lady and will be missed by all who were lucky enough to know her.. Honey Maner
—, Savannah, Ga

Candle tribute lit by Honey Maner — Georgia
MARY LEE WALTER AND FAMILT SO SORRY TO HEAR THIS MAY THE LORD GIVE YOU PEACE AND COMFORT AT THIS LOSS OF YOUR MOM BLESSINGS TO ALL
—HOWARD JARROTT, SAV, GA