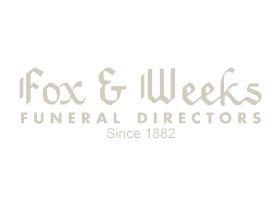 Celebrating the life of
Mary E. Pickford
November 12, 1923 - May 11, 2019
She was the heart of our family and the embodiment of love and friendliness.
Services under the direction of:
Fox & Weeks Funeral Directors, Hodgson Chapel
912-352-7200
Memorial Service

10:00am

-

Friday, May 17, 2019

St. Peter's Episcopal Church
3 West Ridge Rd. (Map)


Savannah, Georgia 31411



598-7242

Be the first to write a condolence or story to share with the family...
Mom never met a stranger; she loved people.  She also loved art, music, entertaining and being outdoors.  An eclectic reader, she gained an Associate degree from Wayne State Community College in her early fifties. She loved to cook for everyone, sewed, knitted, gardened, decorated, and was the sharpest dresser ever.  A downhill skier well into her seventies, Mom was also an excellent golfer.  As a music lover she played the piano and sang alto in the choir.  Her religious faith, first as a Catholic growing up and then as an Episcopalian after she married, was with her every minute of the day.  Yet above all she loved us fiercely and devotedly and her proudest role was being our mom.
Mary Elizabeth Adams was born in Timmins, Ontario to Elizabeth Anne (née Dempsey) and George Hudson Fieldhouse Adams.  Brother Jimmy followed a few years later.  Her parents met during WWI, when George was shot in the chest in France and was sent to a hospital in England where he was cared for by a beautiful Irish nurse.  They married and settled in Timmins after the war, where he worked for the Hollinger Gold mine as a mining engineer.  Mom often described her upbringing as full of laughter and fun with their house being a gathering place for friends and family.  Mom would go to parties and play the piano for hours, and recalled once going to the local drugstore to have metal edges put on all their hickory their skis that used "bear trap bindings."
After WWII, Mom stayed in Timmins working as an executive secretary at the gold mine.  She met our Dad, Harvey Raymond Pickford (deceased), on a blind date.  Dad had come to Timmins to work at the mine during summer break from his mechanical engineering classes at the University of Toronto.  He was tall and broad-shouldered and Mom often told us how "he filled up the doorway" when he came to the house to pick her up for that first date.  They married on August 16, 1952 and spent their honeymoon camping and canoeing in the Algonquin Provincial Park.  He was the love of her life for every day thereafter.
A move to Detroit came later in 1952 as Dad started a long career at Chrysler.  Mom became a US citizen in 1965, but never lost her love for Canada and Ireland.  For years we vacationed in Tobermory at the tip of the Bruce peninsula, and went to the annual Shakespeare festival in Stratford, Ontario.  We all became very active in sailing, and Mom made many tasty lunches for us all, often picking up the family pieces after a particularly difficult race with Dad.  Mom was active in the Detroit Gardening Club, the Episcopal Church Women, was for many years a Girl Scout Leader, and taught us to cook, sew, needlepoint and ice skate.   One of her greatest gifts to us was a love of the humanities, especially reading and music.
In 1989, Dad retired and they moved to The Landings, on Skidaway Island.  They were enthusiastic golfers and travelers and made many wonderful friends.  As founding members of St. Peter's Episcopal Church, they were vital in the building fundraising.  After Dad passed in 1994, Mom continued to be an active member and sang in the choir for many years.
She was the heart of our family and the embodiment of love and friendliness.  Mom was our little "Energizer Bunny" to the end, and although we will miss her dearly, her many gifts to us live on in our lives forever.
She is survived by her children E. Jane Tollett (Robin), John H.R. Pickford, Laura A. Angelo (Jerry), step-grandchildren Tracy Everett and Geoff Tollett, grandchildren Aimee Tollett, Claire Angelo, Josselyn Angelo, niece Joanne Adams, and nephew Jake Adams.
A celebration and memorial service of her life will be held at 10 a.m. on Friday, May 17 at St. Peter's Episcopal Church at 3 West Ridge Road, Savannah, GA 31411.
The family suggests that any remembrances be made in her memory to St. Peter's Episcopal Church, Rector's Discretionary Fund.

SHARE YOUR CONDOLENCES

GUEST BOOK