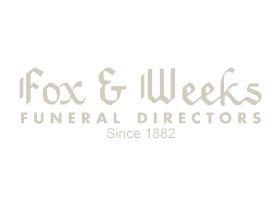 Celebrating the life of
Juanita Simmons Browne
June 29, 1925 - July 29, 2019
Services under the direction of:
Fox & Weeks Funeral Directors, Islands Chapel
912-898-0900
Memorial Visitation

5:30-7:30pm

-

Wednesday, July 31, 2019

Fox & Weeks Funeral Directors, Islands Chapel
4605 Hwy 80 East (Map)


Savannah, Georgia 31410



912-898-0900

I am so sorry to hear about the passing of Nita. What a long and wonderful life she lived. May her loved ones keep in mind that in the near future we will be able to enjoy everlasting life as God originally intended. "For the days of my people will be like the days of a tree, And the work of their hands my chosen ones will enjoy to the full." - Isaiah 65:22
—Marguerite, ,
To be absent with the body is to be present with the Lord . Rest In Peace Nita Browne ????My deepest condolences to Tommy,Toby, Susan ,Francie and Ronnie
—Bianka Browne-Olszak, Richmond Hill , Ga
Juanita Simmons Browne, 94, died Monday, July 29, 2019 at St. Joseph's Hospital.
The native and lifelong resident of Savannah was the daughter of Morton Simmons and Minnie Tyre Simmons.
Nita was a longtime member of the Savannah Golf Club where she enjoyed playing the game of golf. She was an avid bridge player and was instrumental in starting the Thrift Shop at St. Michael's on Tybee Island. Nita enjoyed traveling, taking care of stray animals, and working in her garden. She was an author and published her memoirs titled "My Daddy's Eyes Were Blue".
In addition to her parents, Nita was predeceased by her husband, William Thomas Browne, and a sister, Eloise Simmons Marcus.
She is survived by her three children, William Thomas Browne, Jr., John M. "Toby" Browne (Francie), and Susan Browne Smith (Ronnie); twelve grandchildren, 19 great-grandchildren; several great–great-grandchildren.
The family would like to send a special thank you to her longtime caregiver and friend, Helen Colbert.
Visitation will be 5:30 p.m. until 7:30 p.m. on Wednesday, July 31, 2019 at Fox & Weeks Funeral Directors, Islands Chapel.
In lieu of flowers, the family request that we each perform a random act of kindness in Juanita's honor.

SHARE YOUR CONDOLENCES

GUEST BOOK

Candle tribute lit by Melissa Coleman — Georgia

Candle tribute lit by Melissa Coleman — Georgia

Candle tribute lit by Carol Marcus McCathren — Alabama
I am so sorry to hear about the passing of Nita. What a long and wonderful life she lived. May her loved ones keep in mind that in the near future we will be able to enjoy everlasting life as God originally intended. "For the days of my people will be like the days of a tree, And the work of their hands my chosen ones will enjoy to the full." - Isaiah 65:22
—Marguerite, ,
To be absent with the body is to be present with the Lord . Rest In Peace Nita Browne ????My deepest condolences to Tommy,Toby, Susan ,Francie and Ronnie
—Bianka Browne-Olszak, Richmond Hill , Ga

Candle tribute lit by Cheryl Clay — Georgia

Candle tribute lit by Carol and Billy Ray — Georgia

Candle tribute lit by Shel & Cindy Brennan — Georgia