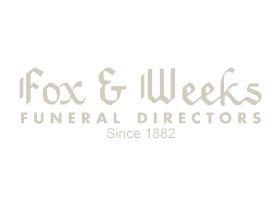 Celebrating the life of
Joseph Michael Kurtz
Passed away on January 09, 2019
Services under the direction of:
Fox & Weeks Funeral Directors, Hodgson Chapel
912-352-7200
Memorial Mass

12:00pm

-

Friday, January 11, 2019

St. James Catholic Church
8412 Whitfield Ave (Map)


Savannah, Georgia 31406



912-355-1523

Bambi and Family, We are so sorry about the death of Joe. He was one of the best friends and Co-worker I ever had at my tenure at The Savannah Chamber. I respected him highly. I regret I could not be at his Memorial today.. I have been sick all week and afraid of being around all of you. So sorry He went though so much. I'll never forget his friendship to me. God Bless You and al the Family. Barbara & Cecil Deal
—Barbara Deal, Savannah, GA
Joseph Michael "Joe" Kurtz, 89, Savannah, passed away from complications of Alzheimer's on January 9, 2019 under the compassionate care of Hospice Savannah. Raised in Pottsville, PA, Joe attended Valley Forge Military Academy. After serving four years in the Navy during the Korean War, he returned home to marry his sweetheart, Janet "Bambi" Scheuren. Newly married, they moved to Miami, FL in 1955 where Joe attended the University of Miami. Joe continued to support the "Canes" throughout his years by serving as Vice President and then President of the University of Miami Citizen's Board, was an active member of the UM President's Club, the Hurricane Club and served on the Athletic Board. Alternatively, he was a long standing member of the Kiwanis Club and served on the board at Doctor's Hospital in Coral Gables, FL. Joe was one of the original partners of the current Sharff, Wittmer, Kurtz, Jackson and Diaz, P.A., a successful accounting firm in Coral Gables. After retiring from his practice in 1995, Joe and Bambi moved to Savannah to be closer to their daughters. There he served as the CFO for the Savannah Chamber of Commerce and continued as a CPA in private practice. He was a member of St. James Catholic church. Joe considered everyone before himself and was loved by all who knew him. But, above all, he was a consummate family man and was happiest when surrounded by his children and grandchildren. His hobbies included gardening and building model ships and railroads. Survived by his wife of 63 years, Bambi; daughters Lisa (Jorge) DeMacedo of Atlanta, GA and Tiffany (Jack) Considine of Savannah, GA; grandchildren, Max DeMacedo and Cara and Jack Considine. The family will hold a Memorial Service at 12 noon, Friday, January 11, 2019 at St. James Catholic church. In lieu of flowers, the family requests that contributions be made in Joe's honor to Hospice House of Savannah.

SHARE YOUR CONDOLENCES

GUEST BOOK

Candle tribute lit by Patti Iott — Georgia
Bambi and Family, We are so sorry about the death of Joe. He was one of the best friends and Co-worker I ever had at my tenure at The Savannah Chamber. I respected him highly. I regret I could not be at his Memorial today.. I have been sick all week and afraid of being around all of you. So sorry He went though so much. I'll never forget his friendship to me. God Bless You and al the Family. Barbara & Cecil Deal
—Barbara Deal, Savannah, GA