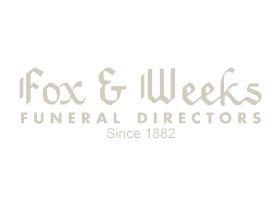 Celebrating the life of
John William Neumann
February 17, 1941 - January 27, 2019
He was a father, a friend, a foe, and at his best times the most selfless and easy going guy around. Give him a burger and milkshake -- or just a Pepsi -- and he was happy as an oyster.
Services under the direction of:
Fox & Weeks Funeral Directors, Hodgson Chapel
912-352-7200
Celebration of Life

1:00pm

-

Saturday, February 02, 2019

Fox & Weeks Funeral Directors, Hodgson Chapel
7200 Hodgson Memorial Drive (Map)


Savannah, Georgia 31406



912-352-7200
Family will receive friends one hour prior to funeral service

Be the first to write a condolence or story to share with the family...
On Sunday, January 27, 2019, John W. Neumann, loving father of four children, passed away at the age of 77 in Savannah, Georgia.
John was born on February 17, 1941 in Minneapolis, Minnesota to Ralph and Dorothy (Holzbach) Neumann. He received his psychology degree from the University of Minnesota in Minneapolis, and he worked on the technology standardization teams for 40 years in Virginia and Internationally. He was married and divorced to both Carol McCumber and Karen Folts. He raised three sons, Allen, Tim, and Alex and one daughter, Katrina.
Many people knew John Neumann in a myriad of facets. He was a father, a friend, a foe, and at his best times the most selfless and easy going guy around. Give him a burger and milkshake -- or just a Pepsi -- and he was happy as an oyster. In his life you could find him on a golf course in the Caribbean with a group of friends, sitting on his computer playing solitaire for hours, conducting business around the world, driving nice cars, or simply hunched over the kitchen counter every morning in his pajamas reading the newspaper, smoking a cigarette, eating pastries, and drinking black coffee from Kona. Through his 30 year devotion as a member of AA, he acted as a sponsor to many and one of his friends from the meetings in Orlando commented, "John was quick to help many others but took a long time admitting that he needed help himself." Everyone has their own story about who John William Neumann is to them.
His closest friend of 67 years, Ken Meier, recalls the adventures they experienced together in Richfield, Minnesota where they grew up. As a boy, John was a paperboy and helped babysit allowing him to always have loose change. "He would meet my younger brother and me up at the gas station to drink pop. He would drink the pop he bought and we would watch."
He grew up with two sisters and one brother; Ronald, Virginia, and Valerie Neumann. In later years, the siblings would end up taking some phenomenal adventures together from Europe to Hawaii. John believed that experiences shared in life made you far richer than inheritance ever could after he was gone.
John's baby sister, Valerie, has a few special memories of him. "John—known as Jackie when we were growing up—was 10 years older than me. He wanted to keep the peace in the house when it came to using the phone because our dad (Ralph) was "on call" and needed to keep the line clear. When I was 13 he bought me my very own princess phone with my own phone number. He even paid me to load the dishwasher to avoid mom having to nag me. He laughed at my jokes, thought I was "strange and unusual" and made me feel special. I will miss my brother so much!"
John believed that he was ordained to become a priest in life and was practicing until—as his buddy Ken Meier put it—he found women. In his early twenties, according to Meier, "John was joining the Air Force in 1959 and I had graduated but had no money for college and nowhere to live. He talked me into joining as well and, sure enough, we met in boot camp in San Antonio. He had a 6 week jump on me. As life would always have it, he was Barracks chief for his group and I was a grunt in another flight." This sums up the leadership skill that John showed and his entrepreneurial spirit that would follow him through his career and through the lessons he taught his children.
After leaving the Air Force and graduating from the University of Minnesota, John went into the technology standardization field where he ended up excelling for over 40 years of work. His colleagues of many years, Lisa Rajchel, Karen Higginbottom, and Jennifer Garner wrote, "As technologies changed, so did John's technical focus, encompassing Open Systems Interconnect (OSI, Transaction Processing), all network and communications technology, Magnetic Tape, Optical Disks and Disk Cartridges, Biometrics and the ECMAScript Programming Language.  From 1988 to 2007, John's independent consultant service afforded him the opportunity to contribute to many large company and government standards strategic plays ."
His children knew him as a man who gave them the world growing up, who told them that they could do anything they wanted, and looked upon them with pride. He was snarky as hell, giving them shit and quick one line jokes—jabbing them. Nonetheless, it only did he provide a home over their heads but continued devotion and love for them. He made sure to attend every art opening; theater performance; award ceremony; equestrian event; graduation; milestone of their life; bootcamp graduation; return from Iraq; music recital; and supported them in times of need and with every passion they had. His love of life experience transpired in his fatherly teaching, making sure that they went on trips with him around the world to learn about different cultures, how to eat really rich food, and stay in lavish hotels.
They imagine that he has finally arrived in the south of France, a pile of burgers waiting, and way too many flavors of milkshakes to choose from. He loved and was loved. He will leave a hole in everyone's heart that he touched and they will carry a piece of him as they walk onward through their journey in this life.

SHARE YOUR CONDOLENCES

GUEST BOOK