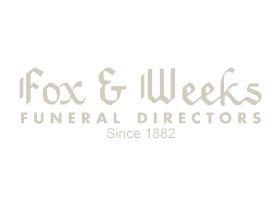 Celebrating the life of
Jerrold T. Sundt
July 08, 1934 - November 18, 2017
Services under the direction of:
Fox & Weeks Funeral Directors, Hodgson Chapel
912-352-7200
Celebration of Life

1:30pm

-

Thursday, December 21, 2017

Christ the Redeemer Catholic Church
2700 Waldon Rd. (Map)


Lake Orion, Michigan 48360



248-391-1621

We will surely miss Jerry. We used to go to the theatre together and were members of the same party, where we met often. You'll be thoroughly missed, Jerry. Tony and Rosa Maria
—DiStefano, Aiken, SC
To the entire Sundt family, I wish you peace of heart and happy memories as you celebrate Jerry's life. I didn't get to know him very well since our paths didn't cross very often, but each time we met at family gatherings, I do remember his laugh and being in the center of things. And I know how much you all loved him just by the way you were together and how highly you always spoke of him. Good that you will all be together, especially at this time of year. All my love, Renee Malone
—Renee Malone, Missouri City, TX
I was very sorry to hear of Jerry's passing. I have known him for many years and he will be missed by all who knew him. My sincere condolences to the family and friends alike. Dick Salsitz
—Dick S, AIKEN, SC
To the family of Mr. Sundt I am so sorry for your loss , we do have hope from Jehovah he promises a resurrection for mankind, please read John 5: 28,29 this scripture will give the family hope and strengh .again my condolences to the family
—Cooper, Savannah, Ga
Jerrold Thomas Sundt
On November 17, 2017, Jerry Sundt's infectious laugh went silent.  Born Jerrold Thomas Sundt on July 8, 1934 in Sleepy Eye, Minnesota, Jerry was the second of Horace and Genevieve Sundt's four children.  His siblings, Richard (Marie France) Sundt, Mary Johnson, and Robert (Barb) Sundt, all survive him.  He attended Marquette University, served in the U.S. Navy for four years, then returned to civilian life and a career in broadcast TV, video and as a business owner.
In one of the great chance encounters of all time, he met Mary Joan (McKenna) Sundt during his freshman year at Marquette.  They were wed in 1955 and had five children:  Terry (Debbie) Sundt; Mary Kay (Don) McLemore; Greg (Marcia) Sundt; Tim (Marylouise) Sundt; and Dan (Chris) Sundt.  Seventeen grandchildren and eight great-grandchildren complete Jerry's legacy.  He was a lifelong Catholic whose faith was one of his most significant and enduring attributes.
Jerry and Joan enjoyed nearly 60 years of marriage, living in several parts of the country, the longest stay being in Farmington, MI and the most recent in Aiken, SC.  They made scores of friends everywhere they lived, many of whom remained an important part of their lives for decades.  After Joan's death in June 2015, Jerry moved to Savannah Square in Savannah, GA, where he continued to entertain others with his wonderful sense of humor.  No matter the location, part of him was always connected to Lambeau Field and its denizens, the Green Bay Packers.  The last game he saw ended with the Packers beating the Bears.  In addition to football, Jerry enjoyed golf, travel, and politics.
Jerry will be remembered as a kind, thoughtful, warm and fair man.
A celebration of his life will be held at Christ the Redeemer Catholic Church in Lake Orion, Michigan on December 21 at 1:30 PM.

SHARE YOUR CONDOLENCES

GUEST BOOK
We will surely miss Jerry. We used to go to the theatre together and were members of the same party, where we met often. You'll be thoroughly missed, Jerry. Tony and Rosa Maria
—DiStefano, Aiken, SC
To the entire Sundt family, I wish you peace of heart and happy memories as you celebrate Jerry's life. I didn't get to know him very well since our paths didn't cross very often, but each time we met at family gatherings, I do remember his laugh and being in the center of things. And I know how much you all loved him just by the way you were together and how highly you always spoke of him. Good that you will all be together, especially at this time of year. All my love, Renee Malone
—Renee Malone, Missouri City, TX
I was very sorry to hear of Jerry's passing. I have known him for many years and he will be missed by all who knew him. My sincere condolences to the family and friends alike. Dick Salsitz
—Dick S, AIKEN, SC

Candle tribute lit by Al and Liz sponholz — Tennessee
To the family of Mr. Sundt I am so sorry for your loss , we do have hope from Jehovah he promises a resurrection for mankind, please read John 5: 28,29 this scripture will give the family hope and strengh .again my condolences to the family
—Cooper, Savannah, Ga