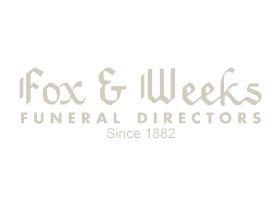 Celebrating the life of
James Lee Davis
Passed away on May 09, 2019
Services under the direction of:
Fox & Weeks Funeral Directors, Hodgson Chapel
912-352-7200
Memorial Service

2:00pm

-

Monday, May 13, 2019

Wesley Monumental United Methodist Church
429 Abercorn Street (Map)


Savannah, Georgia 31401



912-232-0191

I always enjoyed sharing a story and a laugh with Mr. Davis. Prayers to all and fond memories. adger
—Adger Ross, Savannah, GA
The Davis Family, I am sorry for your loss. Twenty years ago I had the experience of a lifetime, and Jimmy was a part of it. One week of golf in Ireland with my father and brothers, and jimmy was one of the funniest part of it. I enjoyed that trip immensely, and the multiple opportunities to golf with Jimmy after that. My prayers are with you all. Leo
—Leo Story, Richmond Hill, Ga
James Lee Davis, 81, passed away Thursday, May 9, 2019 at Hospice Savannah. A native Savannahian, he was born August 26, 1937 to the late Oscar Fitzgerald and Elizabeth Lancaster Davis. In addition to his parents he was preceded in death by his daughter, Caroline Blake Davis.
He is survived by his wife; Karen Clarno Davis, his daughters; Catherine Davis Knox (Jeff) and Ashley Davis Davis (Jay), his grandchildren; Jefferson Knox (Ann), Lee Knox (Katie), Austin Knox, Catherine Davis, Morgan Davis, great-granddaugther; Jean Knox, his brother; Thomas Weldon Davis (Betsy), and brother-in-law; Thomas Austin Clarno (Roberta).
Mr. Davis graduated from Savannah High School and the University of Georgia where he received a BBA and was a member of Kappa Alpha Fraternity.   He was a Partner in Review Office Supply Company, and was a Telecommunications Executive in Charleston, SC, and Savannah, GA.
He was a former member of The Rotary Club of Charleston, The County Club of Charleston, The Savannah Yacht Club, The Savannah Golf Club, The Oglethorpe Club, and The St. Andrew's Society. Jim loved life, loved to laugh with family and friends, had a great personality, and always had a very positive attitude.
He enjoyed playing golf, fishing, boating, and spending time with his grandchildren.
A Memorial Service to celebrate his life will be held Monday, May 13, 2019 at 2:00 p.m. at Wesley Monumental United Methodist Church, 429 Abercorn Street, Savannah, GA 31401. Reception to follow.
Remembrances may be made to Wesley Monumental United Methodist Church, Building Fund.

SHARE YOUR CONDOLENCES

GUEST BOOK
I always enjoyed sharing a story and a laugh with Mr. Davis. Prayers to all and fond memories. adger
—Adger Ross, Savannah, GA
The Davis Family, I am sorry for your loss. Twenty years ago I had the experience of a lifetime, and Jimmy was a part of it. One week of golf in Ireland with my father and brothers, and jimmy was one of the funniest part of it. I enjoyed that trip immensely, and the multiple opportunities to golf with Jimmy after that. My prayers are with you all. Leo
—Leo Story, Richmond Hill, Ga