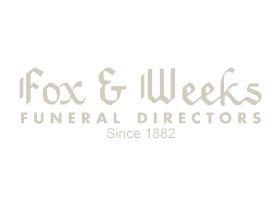 Celebrating the life of
Jackie M. Young
January 28, 1929 - July 30, 2019
Services under the direction of:
Fox & Weeks Funeral Directors, Islands Chapel
912-898-0900

Your Western Plastics friends send their sincerest condolences and offer prayers and comfort for the family. Darlene, Jamie, Carlton, Kem
—Western Plastics, Calhoun, GA
Richard & Allen I am so very sorry to learn of your Mama's death. I have many wonderful memories of us working at the Book Shop for so many years. She was such a dear friend to me. I will always cherish knowing her. Katherine (Kay) Bart
—Katherine Bart, Savannah, Ga
Jackie M. Young completed her life's journey on Tuesday, July 30, 2019 with her family by her side at Community Hospice and Palletative Care's Warner Center for Caring in Fernandina Beach, FL.  Born in 1929 to the late Henry and Grace Moorhead.
Jackie grew up on a dairy farm in Fitzgerald, GA during the depression but she went on to graduate from Georgia College where she earned her Bachelor's degree.  After graduation she moved to Atlanta and pursued a career in fashion merchandising with Davidson Department Store.  Jackie had always dreamed of marrying a "Georgia Tech Man".  Not long after moving to Atlanta she was introduced to Nyram L. Young, Jr. who was about to graduate from Georgia Tech.  The two fell in love, married and soon after moving several times settled in Savannah.  Jackie's passions were her family, reading and gardening.  She volunteered for the March of Dimes, Muscular Dystrophy and worked for the Colony Book Store for many years.
She is predeceased by her husband of 44 years, Nyram L. Young Jr and her grandson, Jeremy M. Young.
Jackie leaves behind her sons Richard M. Young (Pam) and Alan L. Young, Sr. (Robin), 7 grandchildren and 12 great grandchildren.
She will remain in our hearts as a cherished mother, grandmother and great grandmother.
Thanks to the staff at Quality Health Care as well as Community Hospice in Fernandina Beach, FL for her care.
The family will receive friends from 5:00 p.m. until 7:00 p.m. Thursday, August 1, 2019 at Fox & Weeks Islands Chapel. A graveside service will be held at 11:00 a.m, Friday, August 2, 2019 in the Greenwich Section of Bonaventure Cemetery.

SHARE YOUR CONDOLENCES

GUEST BOOK

Candle tribute lit by Tiffany Wood — Georgia
Your Western Plastics friends send their sincerest condolences and offer prayers and comfort for the family. Darlene, Jamie, Carlton, Kem
—Western Plastics, Calhoun, GA
Richard & Allen I am so very sorry to learn of your Mama's death. I have many wonderful memories of us working at the Book Shop for so many years. She was such a dear friend to me. I will always cherish knowing her. Katherine (Kay) Bart
—Katherine Bart, Savannah, Ga