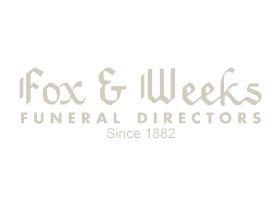 Celebrating the life of
Frederick W. Kilcline
Passed away on November 14, 2018
Services under the direction of:
Fox & Weeks Funeral Directors, Hodgson Chapel
912-352-7200

Mary and family, I am so sorry about Freddie's passing. May God give all of you peace and always, remember the great and fun years, of being together. Your friend on 50th Street, Barbara Garvin Plank
—Barbara Plank, SAVANNAH, Georgia
Frederick W. Kilcline, died in the early morning of November 14, 2018 in Ibarra, Ecuador.
The native and longtime resident of Savannah moved to Ecuador two years ago following retirement. Frederick attended Savannah Catholic Schools and was a 1957 graduate of Benedictine Military School and a 1963 graduate of Clemson University where he earned a bachelor's degree in engineering.  He was communicant of Blessed Sacrament Catholic Church in Savannah.
Surviving are his wife, Anne Fasola Kilcline; his sister, Mary Kilcline Harrison; a niece, Teresa Harrison Coleman (Warren); three nephews, Lance Pickett Harrison, Joshua Tobin Fasola, and Samuel Gardener; and a sister-in-law, Marilyn Hardison Fasola.
A Mass of Christian Burial will be held on Friday, March 29, 2019 at Blessed Sacrament Catholic Church with Father Brett A. Brannen celebrating. Burial will follow in the columbarium in Greenwich section of Bonaventure Cemetery.
In lieu of flowers, the family suggests that donations be made in Frederick's honor to Benedictine Military School, 6502 Seawright Drive, Savannah, GA 31406 or St. Vincent's Academy, 207 East Liberty Street, Savannah, GA 31401.

SHARE YOUR CONDOLENCES

GUEST BOOK