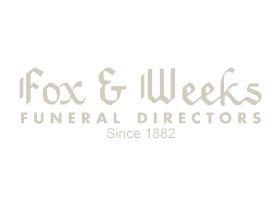 Celebrating the life of
Edgar Monroe Burkett
Passed away on July 16, 2019
Services under the direction of:
Fox & Weeks Funeral Directors, Hodgson Chapel
912-352-7200
A Memorial Service Will Be Held at a Later Date

Be the first to write a condolence or story to share with the family...
Edgar Monroe Burkett passed away on July 16th, 2019 at his residence at Savannah Square Senior Living Community in Savannah, GA under hospice care. Born in Jefferson, NC 89 years ago, Ed was a graduate of the University of North Carolina, with a Masters Degree in Public Health. Until his last day with us, he always had his North Carolina Tar Heel blanket with him. Ed was the youngest son of Rev. George C. Burkett & Maxie Burkett. Preceding Ed in death, besides his parents, was his wife, Doris, who passed in 2017. Ed and Doris were married 61 years, and he thought of her every day and spoke of her every day as well. Surviving Ed are his daughters Leslie Burkett Bush (Mitchell Bush) of Savannah, GA and Lori Burkett Coelho (Tony Coelho) of Suwanee, GA/Durban, South Africa. He leaves behind his grandchildren Wesley M. Bush (Jolly M. Bush) of Atlanta, GA, Kempton B. Bryan and Maren E. Bryan of Suwanee, GA, and step-grandson Dominic Coelho of Alpharetta. Ed is survived by his older brother, David R. Burkett and his wife Dorothy, of Johnson City, TN. Ed also leaves behind his cherished 'other' daughter, Frances Healey, of Suwanee/Dublin, Ireland. Sadly, Ed also leaves behind a big family at Savannah Square. He and Doris were residents there for many years, and he considered the Savannah Square staff his family. A special thank you is also given to the staff at Georgia Hospice. They were with Ed around the clock for the last month. With such wonderful care being offered by Savannah Square and Georgia Hospice, Ed's last few days were comfortable. Ed's daughters would also like to thank Pat & Terry Lynch for their faithful devotion to their father. The time that they spent with Ed during the past couple of years, will be cherished. We would like to thank Ms. Jeanette Walker for being a devoted caregiver for Ed the past few months. She was with Ed until the journey's end. The family would also like to thank Fox News for taking care of Ed as well for the past 30 years. Not a day went by that Ed was not watching Fox News.
Ed enlisted in the Air Force, in 1950. He served during the Korean War and was stationed in Japan and spent time in the Philippines and Korea. He was awarded the Korean Service Medal, the United Nations Service Medal, and the National Defense Service Medal. Stateside, Airman First Class Ed Burkett was honorably discharged from the Air Force Reserves in 1958. He served 5 years in different command locations such as Eglin AFB, Warner Robins AFB, and McChord AFB.
Ed retired as a District Manager for Parke-Davis Pharmaceuticals, in 1989. After his retirement, he and Doris moved to Savannah for golf, golf, talk more golf, and then talk to his friends about golf. During the days he could not golf, Ed and Doris were part of the first volunteer group for USO Savannah in 2002, and were active as volunteers with the Employers Support for the Guard & Reserves (ESGR). Serving the USO and the ESGR were the highlights of retirement for Ed and Doris as it was an activity that the two of them could work together as a team along with other family members and friends.
Services for Ed will be held in the fall in North Carolina. In lieu of flowers, the family would like for any donations to be made to the Alzheimer's Association in memory of Doris W. Burkett.

SHARE YOUR CONDOLENCES

GUEST BOOK