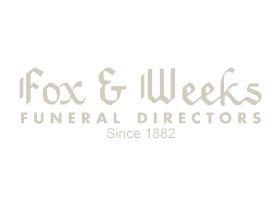 Celebrating the life of
Dinah Gladys Ward
July 03, 1947 - January 20, 2019
Services under the direction of:
Fox & Weeks Funeral Directors, Hodgson Chapel
912-352-7200
Private Family Celebration of Life

May the God of all comfort strengthen the Ward family for your loss during these most difficult times. God keeps those who have fallen asleep in death in His memory because they are precious in his eyes "Psalm 116:15" and "John 5:28,29"
—Sheila, Lawrenceville ,
Dear John & family- We were shocked to her about Dinah and feel remiss in offering our condolences. It seems like she was just out in the neighborhood walking Sparky. I am so sorry for you all, she will be greatly missed. We do not want to intrude on you, but Pease come by if you feel like some company. As I recall, we still owe you a beer Sincerely Lyle & Christine (Myers) 206 Fortilla Rd
—Lyle & Christine Myers, Savannah, GA
Dinah Gladys Ward (née Walton) of Savannah, Georgia passed away in her home on January 20, 2019 after a short but courageous battle with cancer. Her last moments were in the arms of her beloved husband of 45 years, John.
She was born on July 3rd, 1947 in Leicester, England, the only child of  William and Grace Walton. Dinah and her family emigrated to the United States when she was a young girl, living her formative years in Milwaukee, Wisconsin. As a young adult, she returned to England with her parents where she would meet her future husband and life partner John Ward. After they married and started their own family, Dinah and John immigrated to Virginia, eventually becoming United States citizens. They raised their family in Chester and Great Bridge, Virginia. After retirement they moved to Savannah, Georgia for the warmer temperatures and the historic charm.
Dinah was the fervent matriarch of her family, raising 3 children while working numerous jobs in the customer service industry. She ran a tight ship, and had high expectations for her kids. This tough but compassionate demeanor made her both loved and respected. In her later years she enjoyed baking, spending time with her family,  watching English soccer, and her weekly dinner outing on Wilmington Island and downtown Savannah. Dinah and John regularly patronized the Six Pence Pub for scotch eggs and a Bellhaven.
Dinah leaves behind her husband John, only son Mark Ward (Charlotte) of Savannah, and twin daughters Michelle Wharton (Ryan) and Elizabeth Gomez (Riley) of Virginia Beach. She is also survived by her grandchildren Grayson Blake (VA Beach), Valerie Ward (Savannah), Hayley Gomez (VA Beach), and Liam Wharton (VA Beach) who were always greeted with fresh baked cookies and scones. She also leaves behind her favorite "son", her cairn terrier Sparky. He has been her spoiled and loyal companion for the past 10 years.
The family will be holding a private memorial service to celebrate the life of Dinah. In lieu of flowers, please make a donation in her remembrance to The Humane Society of Greater Savannah or The Chesapeake Humane Society.

SHARE YOUR CONDOLENCES

GUEST BOOK
May the God of all comfort strengthen the Ward family for your loss during these most difficult times. God keeps those who have fallen asleep in death in His memory because they are precious in his eyes "Psalm 116:15" and "John 5:28,29"
—Sheila, Lawrenceville ,
Dear John & family- We were shocked to her about Dinah and feel remiss in offering our condolences. It seems like she was just out in the neighborhood walking Sparky. I am so sorry for you all, she will be greatly missed. We do not want to intrude on you, but Pease come by if you feel like some company. As I recall, we still owe you a beer Sincerely Lyle & Christine (Myers) 206 Fortilla Rd
—Lyle & Christine Myers, Savannah, GA