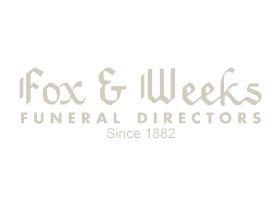 Celebrating the life of
Diana Ruth McMurtry
Passed away on March 20, 2019
Services under the direction of:
Fox & Weeks Funeral Directors, Hodgson Chapel
912-352-7200
Memorial Service

1:00pm

-

Sunday, April 07, 2019

Gallatin City Cemetery
250 Cemetery Ave (Map)


Gallatin, Tennessee 37066



615-452-52069

My condolences to the family death is never an easy thing to bear our God Jehovah has promised mankind a resurrection so we can see our love ones again, the Bible holds out that promise. There is one thing that Jehovah God can't do ,do u know what that is ? The answer is he can't lie, so we can believe anything he says. Again I am sorry for your loss. Please read John 5:28,29
—Cooper, Savannah , Ga
Our prayers go out to the family. May God's loving presence fill your hearts and provide you his infinite love and comfort during this difficult time in your lives. Love to you all. Dan & Beth Brock
—Daniel Brock, Plainfield, IN
Diana Ruth McMurtry, age 73 of Picayune, MS passed away Wednesday, March 20, 2019 at St. Joseph Candler Hospital in Savanna, GA.
 Diana was born in Indianapolis, IN on October 5, 1945; daughter to the late George E Byard and Margarette E Fleetwood (Groceclose). She was a 1963 graduate of Decatur Central High School in Indianapolis. As a young girl she loved to dance and performed until age 18. Occupations include: bartender, secretary, homemaker and baker. 
 She is survived by her two daughters, Denise (Jamey) Sims and Samantha Belcher; and two sisters, Jana Walters and Gaynell (Charles) Love; and one brother, Jeffrey Byard; and sister-in-law, Patricia (Tony) Sutton-Blouch and four grandchildren, Amanda, Breanna, Hannah and Nathan (Sims); and Aunt Gloria Wright and a host of cousins, nieces and a nephew.
 She was also proceeded in death by her husband, George E McMurtry; and her in-laws Edward & Barbara McMurtry; and her uncle Wilbur Wright; and her nephew Sean Sutton. 
 Memorial service will be held at Gallatin City Cemetery on April 7th at 1pm in Gallatin, TN. The family requests that any flower orders and such be handled through Gallatin Flower and Gift shoppe. 

SHARE YOUR CONDOLENCES

GUEST BOOK
My condolences to the family death is never an easy thing to bear our God Jehovah has promised mankind a resurrection so we can see our love ones again, the Bible holds out that promise. There is one thing that Jehovah God can't do ,do u know what that is ? The answer is he can't lie, so we can believe anything he says. Again I am sorry for your loss. Please read John 5:28,29
—Cooper, Savannah , Ga
Our prayers go out to the family. May God's loving presence fill your hearts and provide you his infinite love and comfort during this difficult time in your lives. Love to you all. Dan & Beth Brock
—Daniel Brock, Plainfield, IN