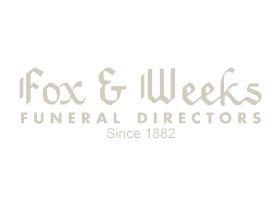 Celebrating the life of
Candace E. Spivey
Passed away on July 10, 2019
Services under the direction of:
Fox & Weeks Funeral Directors, Hodgson Chapel
912-352-7200
Memorial Service

2:00pm

-

Sunday, July 14, 2019

Lighthouse Baptist Church
401 Quarterman Drive (Map)


Savannah, Georgia 31410




Candy was a very special person .... She Loved God with all her heart and soul. She Loved sharing God with others and her Love for her Husband Jimmy will always be a 'Shining example' of Unto Death do us part ... Her eyes would twinkle as she repeated over and over ... 'I Love You Jimmy'.... A wonderful child of God, Wife of Jimmy, Friend to all ... Candy ... we will miss you here on this earth ... but will spend eternity together ... when the roll is called up yonder. Your Lighthouse Family Your friend & Pastor Bobby
—Bobby R Awtrey, SAVANNAH, GA
Candace E. Spivey, 72, passed away Wednesday, July 10, 2019. She was born August 11, 1946 in Newnan, GA and lived most of her life in Savannah. She was a 1964 graduate of St. Vincent's Academy and was a member of Lighthouse Baptist Church. Candace was a Certified Gemologist and also a member of the Doll Artisan Guild, and an antique dealer.
She is survived by her husband, James E. Spivey of Savannah, her aunt, Giny Ghirardelli of California, several nieces, nephews, and cousins.
A Memorial Service will be held 2:00 p.m., Sunday, July 14, 2019 at Lighthouse Baptist Church.

SHARE YOUR CONDOLENCES

GUEST BOOK
Candy was a very special person .... She Loved God with all her heart and soul. She Loved sharing God with others and her Love for her Husband Jimmy will always be a 'Shining example' of Unto Death do us part ... Her eyes would twinkle as she repeated over and over ... 'I Love You Jimmy'.... A wonderful child of God, Wife of Jimmy, Friend to all ... Candy ... we will miss you here on this earth ... but will spend eternity together ... when the roll is called up yonder. Your Lighthouse Family Your friend & Pastor Bobby
—Bobby R Awtrey, SAVANNAH, GA