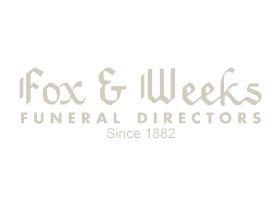 Celebrating the life of
Beverly Jeanne Seigler
January 07, 1929 - January 31, 2019
Good Friend and Animal Lover
Services under the direction of:
Fox & Weeks Funeral Directors, Hodgson Chapel
912-352-7200

May the thoughts of knowing that friends and family share in your grief be of comfort to the Seigler family for your loss during these most difficult times. God keeps those who have fallen asleep in death in His memory because they are precious in his eyes "Psalm 116:15" and "John 5:28,29"
—Sheila, Lawrenceville ,
Beverly Jeanne Seigler, passed away Wednesday, January 30, 2019 in Liberty County, GA.  She was a pacesetter for women in the accounting profession having passed the CPA exam in 1968. She joined the society of CPA's in 1969 as one of only 7 women in the Society at that time.  Now nearly half of the profession is made up of women.  She served as president of the Savannah chapter in the early seventies and became a Life member of the state organization in 1994.  Her public accounting career began with Hancock, Askew & Company, rising to the position of audit manager. She served on the staff of other local CPA firms before hanging out her own shingle until retirement. Jeanne was a graduate of UGA and was a leading member of AAUW. She was a life-long member of Bull Street Baptist Church.  Jeanne was a good friend and loved animals. Funeral Service will be 11:00 a.m., Thursday, February 7, 2019 at Fox & Weeks, Hodgson Chapel, with burial to follow in Hillcrest Abbey Memorial Park. Remembrances may be made to Bull Street Baptist Church.

SHARE YOUR CONDOLENCES

GUEST BOOK
May the thoughts of knowing that friends and family share in your grief be of comfort to the Seigler family for your loss during these most difficult times. God keeps those who have fallen asleep in death in His memory because they are precious in his eyes "Psalm 116:15" and "John 5:28,29"
—Sheila, Lawrenceville ,