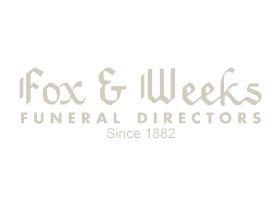 Celebrating the life of
Betty J. Wright
Passed away on February 13, 2019
Services under the direction of:
Fox & Weeks Funeral Directors, Hodgson Chapel
912-352-7200
Graveside Service

2:00pm

-

Saturday, February 16, 2019

Morgans Chapel United Methodist Church Cemetery
3308 Shellman Bluff Rd. NE (Map)


Townsend, GA 31331



912-832-2772

Grandma you will be incredibly missed and I will always remember your spunk and love and support. But I know you have gone to a much better place to be with those we've lost. We will see each other again. I Love you very much. -Heidi
—Heidi Bragg, Rincon, Ga
Betty J. Wright, died February 13, 2019 at her home after a short illness, surrounded by her loving family. She was a wonderful supportive wife, mother, grandmother, and great-grandmother. She was born in Bluffton, SC and lived in Savannah, GA most of her life.
She was preceded in death by her husband, Benjamin Berry Wright, her parents, Henry David and Virginia Amanda Nettles, her sister, Virginia Hope, her brothers, James Nettles, Toby Nettles, David Nettles, and Robert Nettles.
Surviving are her daughter, Brenda Bragg of Rincon, GA, her son and daughter-in-law, Joseph and Phyllis Wright of Bloomindale, GA, and her son, Joseph Wright, Jr. of Savannah, GA. Also surviving are her grandchildren, Aimee Bragg of Atlanta, GA, Heidi Bragg of Rincon, GA, Dustin and Lynn Wright of Bloomingdale, GA, and Caleb Wright of Bloomingdale, GA, great-grandchildren, Benjamin Wright of Savannah, Cody Wright of Rincon, Ga, Jaxon Wright Wright of Meldrim, GA, and Andre Wright of Ellabell, GA. Also surviving are her siblings, Louise Nettles of McIntosh County and Johnny Nettles of Guyton, GA.
A Graveside service will be held Saturday at 2:00 p.m. at Morgan Chapel Cemetery, 3308 Shellman Bluff Road, NE, Townsend, GA.

SHARE YOUR CONDOLENCES

GUEST BOOK